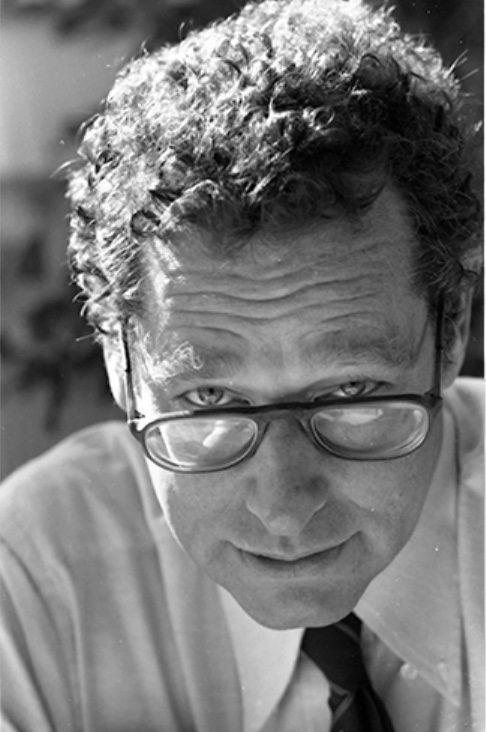 Lorenzo W. Milam, writer, publisher
In addition to a radio creator and philosopher, Lorenzo Milam was a prolific writer, penning hundreds of essays in program guides for KTAO and KRAB. He left the radio world in 1977 to concentrate on creating literature. His writings were diverse, on culture, travel, philosophy, Buddhism, psychotherapy, life as a "cripple," sexuality, among other topics. He wrote poems under an estimated 17 pseudonyms, never using his own name. He reviewed countless books, many times under the pseudonym Lolita Lark, for his print publication The Fessenden Review and his online journal RALPH.
Listed below is his bibliography, below that, Milam pseudonyms I've been able to identify.

Books and publications:

The Myrkin Papers, 1969

Sex and Broadcasting: A Handbook on Starting a Radio Station for the Community, 1975. Publishing history: Sex & Broadcasting was originally published in 1971 as a 36-page booklet, and again in 1972 as a 73-page booklet. The full 1975 version was republished as The Original Sex and Broadcasting in 1988, and again in 2017 as Sex & Broadcasting.

The Petition Against God: The full Story Behind the Filing of the Lansman-Milam Petition (as A. W. Allworthy), 1975

The Cripple Liberation Front Marching Band Blues, 1983

The Radio Papers, from KRAB to KCHU: Essays on the Art and Practice of Radio Transmission, 1985

The Lourdes of Arizona (as Carlos A. Amantea), 1989 Republished as The Lourdes of Psychotherapy : The 1985 Evolution of Pscyhotherapy Conference Revealed, 2005 Limited Edition

The Blob That Ate Oaxaca and Other Travel Tales (as Carlos Amantea), 1992

Cripzen: A Manual for Survival, 1993

Gringolándia: A Guide for Puzzled Mexicans (With Jonathan A. Gallant), 1997

A Cricket in the Telephone (At Sunset): Poems from the Fessenden Review (as Lolita Lark, editor), 1998

The Noisiest Book Review in the Known World: The Best of RALPH (in 2 Volumes, as Lolita Lark, editor), 2013

The Vivisection Mambo: 125 Poems of the New neo-Realist School (as Lolita Lark, editor), 2015

Life Among the Walkies, 2017

Other literary works:

The Boys in the Box (as Ignacio Schwartz), 1992 (Unpublished manuscript; excerpts appeared in the short story The Blob That Ate Oaxaca in the 1992 book of the same name)

The Fessenden Review (Publisher/Editor: 13 issues) Circa 1988-1994
RALPH: The Review of Arts, Literature, Philosophy and the Humanities (Publisher/Editor; 294 online issues), 1994-2019


Lorenzo Wilson Milam pseudonyms:

Lorenzo W. Milam wrote under a number of pseudonyms, many of them fanciful. He wrote prose, poetry, and literary criticism under the following names. Where the word "assumed" appears in parentheses, Milam is the presumed author unless proven differently.

1. A.W. Allworthy
2. Carlos Amantea
3. P.V. Astor, III (assumed)
4. T.J. Bierly
5. Gilo Coatimundi
6. Isabel Luis Corazón
7. Jeremy D. Colon
8. Anwak Fayoumi
9. Wanda Felix
10. G.J. Fogerty
11. Al Hefid (assumed)
12. Laura Huxley
13. Edna J. Lacey (assumed)
14. Lolita Lark
15. P.P. McFeeelie
16. Brook Morris, Jr. (assumed)
17. T.K. Müller (assumed)
18. Ángel Perez
19. Ignacio Schwartz
20. L.L. "Leslie" Seamans (assumed)
21. Jeremy W. Torg (assumed)
22. P.J. Wiese