Search the AFA site
Click on year for: 2005 Shows | 2003 Shows | 2002 Shows | 2001 Shows | 2000 Shows | 1999 Shows | 1998 Shows | 1996-1997 Shows | St. Louis Shows
_____ . _____
The purpose of this page is to give you an idea of the typical programming of a ciné16 show, and to provide you with details on films and filmmakers we've showcased. The following programs are chronicled from most recent 2004 show backward to the first of the calendar year.
2004 Highlights: This year, we hosted 42 shows in San Jose, comprising 140 films, all shown without charge. On April 8, filmmaker Robert Alan (Gabriel) Weiss and choreographer Jackie Benington visited to present their extraordinary film 'Protein Synthesis: an Epic on the Cellular Level.' On May 20, we were delighted to host filmmaker Jon Wilkman, who presented his important films on aspects of U.S. geography. We also celebrated or eighth anniversary with our final weekly show, on October 28.
_____ . _____
Program # 412, Thursday, October 28, 2004... Celebrating ciné16: an Eight-Year Anniversary Retrospective, Celebration, and Final Weekly San Jose Show
Thursday, October 28, 2004 will be our last weekly cine16 show. Our first show was eight years ago, on October 31, 1996, and featured two Yugoslav war films from Predrag Golubovic, and Eugene S. Jones' startling 'Face of War.' Since then, we have programmed 412 shows, comprising (through tonight) 1,503 films. We began tracking audience numbers in mid-2002, and since then, over 4,000 of you have attended our San Jose shows. All weekly shows have been shown free of charge. We believe that this film project, programming free films weekly for eight years, has been unprecedented in its breadth and focus, and San Jose has been fortunate to have been the beneficiary. Highlights would have to include the visits of many filmmakers who came to meet our audience, and discuss their films (Richard Leacock still raves about it).
On a national scale, our original goal was to issue the hue-and-cry that 16mm academic films were in danger of being lost. Our programming underscored their importance, as our weekly write-ups generated interest from around the country, among historians, scholars, media librarians, and people who participated in the films themselves. Early on, we advocated using the term "academic", rather than "educational" film to differentiate humanities and sciences films from guidance films, and we're happy to note that at least one other significant archive is using that terminology. Academic films continue to be discussed at the yearly conference of the Association of Moving Image Archivists, using our nomenclature.
During our tenure, we've launched a much-lauded series of monthly shows in St. Louis, and New Hampshire will be ushered in sometime in 2005. There is now interest in Chicago, and we look forward to adding a venue there in the perhaps not-too-distant future. Film donations to us have arrived from around the country, assisted by organizations such as the Smithsonian, Library of Congress, and UCLA. We've forged a good relationship with History San Jose, who has generously donated archival space for our important and growing collection.
Personally, looking back at my first attempts at writing on film, I feel I've become a better writer, and much of I've written in these weekly notes has been amassed in a book that is ¾ written, but will not be published until we find an interested (and progressive) publisher. I continue to believe that the challenge is not in the quality of the films or the significance of the genre, but rather the fact that the demise of 16mm academic film is too recent (circa 1985) to be considered historical by many film scholars and historians. 16mm academic film, therefore, rests somewhat uncomfortably in the uneasy stratum between the antique and the forgotten, and hasn't been outmoded long enough to provoke the national interest it deserves. We've done a good job in saving a number of films from possible destruction, and have amassed an important collection of ephemera, including hundreds of important production and promotional photographs, and notes and letters from filmmakers. Our 90-plus page website (www.afana.org) continues to be the only website dedicated to this important genre of film, and remains an essential resource for by media librarians, historians, and scholars.
The Academic Film Archive of North America, the non-profit institution we incorporated a few years back, is essentially a museum and archive waiting to happen. Although we've been the recipient of welcome grants from Arts Council Silicon Valley and donations from folks attending our shows, we've been unsuccessful in getting needed grants from other local and national organizations. To make the museum and archive a reality, we need a large infusion of capital, and it's become apparent that we'll just have to do it ourselves. To that end, I've been engaged, along with AFA officer Dave Peters, in building an offshore media company that, when successful, should provide enough money to get the job done. Most of my personal efforts in 2005 will go into building that company to the financial point that the AFA won't have to rely on others.
This is not the end of the AFA's film involvement in San Jose. Our officers Barinda Samra, Rob McGlynn, and Michael Selic have formed a task force that will determine our film schedule and venues for 2005. Our intention is to work with other arts organizations in San Jose to develop joint programming, and we'll continue to host our own special events, which will essentially be film salons held at various non-traditional venues. You'll find out about these via email.
We want to thank all of you for being generous supporters of our shows, both financially, and through your attendance. I also thank Ann and Jacek at the Agenda, and Steve Borkenhagen at Eulipia for being our hosts over the last eight years.
Tonight, for our final program, I'm going to program some of the films that, in 1996, I thought were important enough to introduce in a film series that would be like no other. I personally will enjoy programming again, thinking back to the excitement Barinda Samra and I felt as we began the series in late 1996.
We look forward to seeing you again. 2005 programs, as they occur, will be announced in emails, as well as on the "Upcoming Shows" page on our website, http://www.afana.org/upcoming.htm
- Geoff Alexander
'Bate's Car: Sweet as a Nut' (1974) 15m, dir. Tony Ianzelo. Harold Bate is an eccentric British inventor whose old car runs on 'the material', which we soon find to be chicken droppings (the engine compartment is full of weird gauges, hoses, and pumps invented by him, and the damn thing actually runs...) Bate also showcases his perpetual-motion bicycle, which the assistant cameraman rides but cannot stop (oops, Bate forgot to install brakes). Ianzelo's portrayal of this brilliant and ultimately odd inventor, which was shot in one day as a vignette while the crew was engaged in working on another film deemed more important, is funny, whimsical, and intelligent, and one of the more memorable films ever produced by the National Film Board of Canada.
'Fiddle De Dee' (1947) 3m, dir. Norman McLaren. McLaren created the animation group at the National Film Board of Canada, and served as its director until his death in 1984. Whether painting directly on film, experimenting with slo-mo multiple images, or pixillation, he championed high-art animation in a financially austere environment. Incredibly, his entire output consists of under three total hours of film. This one's a riot of hand-painted color on film set to Quebecois fiddle music.
'Doubletalk' (1976) 10m, dir. Alan Beattie. Ever been scared to meet someone's parents on a first date? Unless you've made it a point to concentrate on dating only people whose parents live overseas, you've been through the hell that Alan Beattie describes in this film, which records not only the spoken words, but the thoughts that occur simultaneously by those doing the speaking as well as those spoken to. The film is so quick and witty that it took us three screenings to get all of it.
'Modern Pirates' (1930?) 10m, unknown director. This silent short is an example of non-titillating "nudie" films popular in the 1920s and 1930s. Here, several women decide for form their own nudist colony on Catalina Island, and include paddling as an initiation rite. A randy sea captain steals their clothes, and cajoles them to return to his craft. Eventually, he's tossed overboard, and the girls go on their merry naked way. A colleague at the Kinsey Institute considers this to be one of the first erotic films made from a Feminist perspective, and she may have a point...
'A Dog's Tale: a Mexican Parable' (1986) 4m, dir. Caroline Leaf. Animation encompasses many forms, but here, animator Leaf may be taking on a whole new concept, with a fellow in a cartooney dog costume being infuriated by large cut-out cartoon legs in weird perspectives. This is reminiscent (to me, anyway) of Diaghilev's early 20th century ballet sets and designs, and probably never got the distribution it deserved.
'Slima the Dhowmaker' (1978) 30m, dir. Paul Saltzman. 1978. In an interview with 'ciné16', Saltzman tells us that it took 3 1/2 hours over a rutty dirt road to reach the remote village (Ras Nungwi, Zanzibar) where "Slima" was filmed. In the best ethnic tradition, the film details the building of these boats, a traditional which has lasted probably thousands of years. The launching, carried out by what seems to be the entire village laboriously -- yet joyously --- pulling the boat overland by ropes is one of the most astounding bits of filmmaking we've seen.
'Gerald McBoingBoing' (1950) 10m, dir. by Robert Cannon. A Dr. Seuss story about a boy who is persecuted for his terrific speech impediment. One of the funniest and most remarkable cartoons ever made.
'Liberace' (1955?) 10m, uncredited director. The world hasn't been the same since this self-effacing, flamboyant, funny entertainer passed away. Every year, we've found some excuse to show this gem, and in some twisted way, the film has become a theme of ours. If you've seen early Liberace, this will be a treat; if you haven't, you'll may end up asking yourself if our world in 2004 is that progressive, having not produced an entertainer this... this... FABULOUS! His "I'll Be Seeing You" theme song is a fitting way to bid you adieu until 2005.
Program # 411, Thursday, October 21, 2004... Theodore H. White's 'The Making of the President, 1968'
'The Making of the President, 1968' (1969) 90m. dir. Mel Stuart. This outstanding documentary, written by Theodore H. White, focuses the primary battles between Nixon, McCarthy, Nelson Rockefeller, and Robert Kennedy. Here, we witness campaigning, primary machinations, and the final election. Computer animator Robert Abel won an Emmy for this film.

Program # 410, Thursday, October 14, 2004... Theodore H. White's 'The Making of the President, 1960'
Theodore White (1915-1986) was an astute political writer whose work was made into three films related to the political process involved in electing a president. In the next two weeks, we'll show two important political films, describing the 1960 and 1968 elections, interesting today not only for the footage of historical figures, but for the intriguing scenes behind electioneering as well.
'The Making of the President, 1960' (1963) 82m, dir. Mel Stuart. Here, we view Kennedy and Nixon, and also front-runners Stuart Symington, Nelson Rockefeller, Henry Cabot Lodge, Hubert Humphrey, and LBJ. Some of the most interesting footage shows producer Don Hewitt (perhaps best-known for his later '60 Minutes' television documentary series) preparing the candidates for the important Nixon-Kennedy debate. This film won the Grand Prix at the Cannes International Television Film Awards in 1964.

Program # 409, Thursday, October 7, 2004... Harvest of Shame, Mandela, & Steel Drums
Tonight, we present three remarkable documentaries from our collection, rare items that we'd wager you'll not see elsewhere. To wit:
'Harvest of Shame' (1960) 54m, prod. David Lowe. Hosted by Edward R. Murrow, this landmark episode of 'CBS Reports' generated a tremendous amount of controversy, in both its content and aftermath. Here, Murrow and crack producer David Lowe follow migrant families east & west, describing sparse living and working conditions. averaging $900 per year, working 136 days. Perhaps the most poignant elements concern the plight of migrant children who would never have the opportunity to properly finish school. Later, Murrow would accept a position at the U.S. Information Agency, and attempt to block the film from being shown overseas. Visit http://www.vcdh.virginia.edu/HIUS316/mbase/docs/harvest.html
'Remember Mandela!' (1988) 30m, dir. Peter Davis. This moving film documents the life and times of Nelson Mandela, produced when he was still imprisoned on Robben Island. Here, we see old photos documenting Mandela's early life, and visit with associates such as Oliver Tambo, Paul Joseph, Helen Joseph, and wife Winnie Mandela. Now nearly twenty years later, the film represents a remarkable document of the struggle against apartheid. An interesting review of the film, and a provocative analysis of the character of Mandela, can be found at: http://www.und.ac.za/und/ccms/amp/reviews/remant2.htm
'Music from Oil Drums' (1956) 20m, dir. Toshi & Peter Seeger. Long unavailable, this film presents Pete Seeger (who wrote a manual for playing steel drums) visiting steel drum makers and players in Trinidad. We found the process of tuning the pans particularly interesting.

Program # 408, Thursday, September 23, 2004... Robert Emmett Presents: Harlan County, USA
'Harlan County, USA' (1976) 103m, dir. Barbara Kopple. This film, winnner of the Academy Award for Best Feature Documentary, documents 1973 strike of Kentucky miners at Brookside Mine, against the Eastover Mining Company division of Duke Power. Here, we witness corporate greed, union corruption, violence, and mountain songs, in a powerful expression of the filmmaker's art.

Program # 407, Thursday, September 16, 2004... Barinda Samra Presents: Chicago Blues
San Jose's always been a great 'Chicago Blues' town, with loads of home-grown musicians, enough to provide a constant stream of entertainers at JJ's, San Jose's own Blues honky-tonk. 16mm films documenting the people who made the music famous aren't easy to come by, so here's your opportunity to see a few people who won't be coming around again. Also on the program, a documentary involving a well-respected New Orleans institution.
'Chicago Blues' (1970) 50m, dir. Harley Cokliss. From its roots in Mississippi, Chicago Blues became a major force in American urban music. This film describes the history of, and the social milieu surrounding, the music. It features many of the greats at the creative best, including Johnie Lewis, Wille Dixon, Reverend Ridick, , Muddy Waters, Floyd Jones, J.B. Hutto, Junior Wells, and Buddy Guy. Commentators include Dick Gregory, Alderman A.A. Rayner, and the always-observant Bob Koester of Delmark Records.
'Black Indians of New Orleans' (1976) 30m, dir. James Hinton/Maurice Martinez. At Mardi-Gras, dozens of Black Indian tribes dress in 80 lb. costumes consisting of elaborate headdresses and meticulously sewn gowns, and parade down the streets of New Orleans. Interestingly enough, groups such as the Yellow Pocahontas and White Eagles actually do descend from native groups of Louisiana. Hinton and Martinez not only cover the pageantry, but address the social ramifications of the jealousy and envy that accompany this rite.

Program # 406, Thursday, September 9, 2004... Robert Flaherty's 'Man of Aran'
'Man of Aran' (1934) 76m, dir. Robert Flaherty. We don't care much that this film, made by the 'Father of the Documentary,' is not considered a true documentary by purists. Like his earlier 'Nanook of the North', Flaherty here used local people as actors in a scripted film, documenting the hard way of life for inhabitants of Irelands Aran islands. The cinematography, focusing on the unforgiving sea, is exceptional, and the portrayal of daily life is sobering, from the catching of a basking shark, to the attempt to grow potatoes on a bed of seaweed and meager amounts of soil scavenged from cliff crevices, on this soil less island. Later documentarists, while admitting their debt to Flaherty, eschewed acting, preferring to film people going about their business, followed by a camera. Here, Flaherty's scripted drama involves harrowing scenes that give one a sense of the struggle that defines life in an unforgiving geography. If you've never seen a Flaherty film, this, a bedrock of the documentary form, is a good place to start. More information on the film can be found at: http://www.dvdtalk.com/reviews/read.php?ID=6481
'English Family: Life in Sheffield' (1975) 22m, dir. Dirk Campbell. In the English village of Greenmoor, we visit with Colin Taylor & wife Sally, daughter Emily and the Birch family, and includes a visit to Bob Birch's 800 year old farm. Actor Douglas Campbell (Dirk's father) is staying with the family, while acting in "The Persians", performed in Sheffield's Crucible Theatre. This film is a wonderful portrait of village life, and includes a Mini-Cooper wagon, visits to a steel mill, an old grinding mill, a traditional pub, and a one-room schoolhouse, built into a former church.

Program # 405, Thursday, September 2, 2004... Winged Beauty and Terror

Academic film proved what we've always suspected: if evolution had allowed flying things to be larger than us, there'd be very few of us left around to tell the tale. The exceptional cinematographers who've documented the films on tonight's program have chronicled the world of nature in astounding shots that, at times, are more terrifying than anything the world of science fiction could perceive.

Tonight:

'Vampire' (1979) 30m, prod. Adrian Warren. The vampire bats of Trinidad approach their prey on wing and on foot, as graphically illustrated by the donkeys abused in the filming of this picture. Sneaking up behind and biting 'em on the heels, they then follow these tethered and tormented creatures as they wander in circles. The humans then work to catch the winged mammals, poison them, then go to their cave to collect the dead. This film really makes 'Dracula' seem pretty tame...

'Desire of the Moth' (1984) 55m, dir. Densey Clyne/Jim Frazier/Glen Carruthers. These three exceptional cinematographers have captured the rich world of the Australian moth, but much of this isn't pretty... let's just say that there aren't too many mothly bodily functions with which you won't feel a certain intimacy by the end of the film. In fact, right after previewing this film, I ran to the closet, grabbed the vacuum cleaner, turned it to the hurricane setting, and damn near sucked up everything in the house just to make sure there wouldn't be any 'live births' in the hardworking (but temperamental) ciné16 projection equipment you've grown to love and respect. The narration is a bit juvenile in this one, and there's some new age music we wish would go away, but the film is strong enough visually and informationally to survive... (now where's that spray...)

'Insect Parasitism: the Alder Woodwasp' (1968) 18m, prod. Gerald Thompson & E.R. Skinner. The wasp drills a hole in a log, deposits its eggs, then four different kinds of bugs use its developing offspring for all sorts of things. Incredible cinematography, docs in labcoats. A fascinating, and slightly terrorizing film.

Program # 404, Thursday, August 26, 2004... Who Am I? The Search for One's Past, Through Film

It's said that the world's largest computer room sits under Temple Square in Salt Lake City, where mainframe-after-mainframe whirls, clunks, churns, and spews forth millions of lines of genealogical data weekly, in attempts to satiate the curiosity of those mostly descended from European extraction. Defining oneself through links to the past is a passion for our displaced generations, the handle on the melting pot, as it were. I find it odd that so few of us, it seems, were descended from scullery maids, Parisian cesspool cleaners, or ax-murderers, which to me, would be more interesting than a familial link to a duke, duchess, or debutante. But I digress. Some of the most fascinating films we've seen deal with this personal quest, be they poignant, as Gil Cardinal's film is, or self-effacing, as evidenced by Frank Mouris' important title. I'm particularly enchanted by Cardinal, who searches for truth, rather than glamour, and finds his pot of gold to be more than slightly tarnished.

Tonight:

'Foster Child' (1987) 43m, dir. Gil Cardinal. In what may be the most moving, emotional film we've seen all year, the 35-year old director makes an attempt to discover his past. He knows very little, only that he was left temporarily with a family as a Foster child, and was never reclaimed by his mother. The film is unrehearsed and shot in vérité style, quite effective in Cardinal's trek from the social agency to several families that may or may not be the key to his past. His first glimpse of his mother --- through an old photograph --- is an unforgettable moment for the viewer, reminding us again of the power that a superior autobiographical film can convey. More than a journey to discover singular elements beyond memory, Cardinal also struggles to find the lost cultural connection to his Metís past...

'Frank Film' (1973) 9m, dir. Frank Mouris. In a dizzying array of 11,592 collage shots, Mouris utilizes multiple voices to summarize his life, an amazing film that challenges the visual and auditory senses to the extreme. He made this film while teaching at Harvard, on a production schedule that involved seven consecutive 10 hour days. Nominated for an Academy Award in the best animated short category, 1973.

'Just A Lady' (1980) 21m, dir. Susan Trow. 'Just A Lady' was one of the relatively few outstanding films made during the National Film Board of Canada's Kathleen Shannon era, and here Susan Trow, product of an upper-class matrilineal family that extends 150 years into the past, investigates the changing social mores and attitudes of women in her family through old photographs. Occasionally skating on the edge of didacticism, the film isn't perfect; we would have enjoyed the film better if the film had been without the Nordstrom-like piano soundtrack, and would have preferred Trow to speak the words of her ancestors, rather than leaving it to voice talent. Trow's directorial skill in editing and shooting the photographs is superb, and her analysis of the forces determining the decisions of her previous counterparts seems dead-on. An ultimately satisfying work, her decision to break from tradition drives the film's final moments, an important personal statement that provides the social and historical context to her chosen treatment.
Program # 403, Thursday, August 19, 2004... Genocide and Gentrification
Much of the history of the human race can be summed up in countless stories of powerful groups of people displacing the weaker. Fueled by brute force or laws, the movement of villages, countries, and races constantly changes the face of the globe, causing the never-ending rewriting of history texts and institutional policies. Tonight, we investigate three groups of people, the lost indigenous tribes of Tasmania, the Herero of Namibia, and the legendary Tasaday of the Philippines.
'Last Tasmanian Ancestors' (1977) 17m, dir. Tom Haydon. This sobering film examines the geographical and social history of this island south of Australia, and focuses on the work of early French anthropologist François Perón (called "father of anthropology"), and the later work of Rhys Jones and Jim Allen. The aborigines of Tasmania couldn't start fire, so instead carried it constantly; they ate shellfish, but no scaled fish. In 1802, when the British settled, there were over 4,000 aborigines there, until, in what Jones characterizes as the most "complete instance of genocide ever" they were all killed off. The line ended with "Paganini", who died in 1876.

'Colonialism, a Case Study: Namibia' (1975) 21m. director unknown. As is the case with many films produced by the United Nations, this fine film is without film credits. Here, the sad story of Namibian 20th century history unfolds. The Herero-German war is described, as is the extermination order that reduced their number from 80,000 to 15,000. After their leader, Bit-Boy died in 1907, the Nama were quickly reduced from 20,000 to 10,000. The film ends with profiles of Sam Nujoma (SWAPO), and John Voerster, PM of Union of South Africa.

'Cave People of the Philippines' (1972) 38m, dir. Gerald Green, w. Jack Reynolds. In 1966, word appeared from the Philippines that a stone-age tribe had been discovered, interesting anthropologists worldwide, who applied en mass for permission to travel to the island of Mindanao to conduct formal research on the group. The Tasaday had no notion of agriculture, wore few clothes, and subsisted mainly on stream animals and deer. A Filipino official, Manuel Elizalde, was the nominal discoverer of the group, and he closely guarded access to the Tasaday, allowing few news agencies and educational institutions to visit the tribe, and then only under the supervision of Elizalde and a hand-picked translator. 'Cave People' was made during this time of interest and discovery. Subsequently, rumors began surfacing that Elizalde had paid the tribespeople to remove their clothes for journalists, and the official was considered by many people to be nothing more than a master hoaxer. His death in 1997 at the age of 60 prompted an obituary which sent us back to review the laudatory 'Cave People' film, and we at 'ciné16' have come to our own conclusion about what Elizalde may have really been up to.

During the 1960s, international corporate interests began a policy of moving Mindanao indigenous groups off their ancestral lands in order to obtain logging, mineral, or agricultural rights. This was typically accomplished by a vanguard of Christian missionaries, followed in close order by hired thugs who would kill, burn villages, and otherwise subjugate the people, who would then flock to the new churches. There, they would find food, clothing, an understanding that rewards were better in heaven than they were in this world. Elizalde had a known compassion for indigenous peoples, fought the church, and actually succeeded in having large tracts of land designated native areas, with little or no commercial activity allowed. Could it be that this master hoaxer, in drawing the world's attention to 'stone-agers,' had crafted a master plan to use world opinion to salvage the native cultures of Mindanao? Elizalde (b. 1937?--d. May 3, 1997) is no longer around to tell us. We invite you to see the film and form your own opinion.

Additional note: historians have not been kind to Elizalde. Purportedly, he fled the Philippines after the death of Ferdinand Marcos with millions of dollars, and died, a destitute drug addict, in Costa Rica: http://www.bbc.co.uk/dna/h2g2/alabaster/A726653 Today, there appears to be increasingly mounting evidence that Elizalde and the Tasady were all they appeared to be, and allegations of a hoax were, in fact, a hoax in themselves:: http://www.tasaday.com From an archival perspective, film libraries began de-accessioning this film as soon as its veracity was questioned. As a result, there are very few --- if any --- prints remaining of this film, outside of what may or may not be in the NBC archives.

Program # 402, Thursday, August 12, 2004... Writers We Never Knew

Many of you are aware that I spend lots of time in Bangkok these days, and one of the more exciting elements to that city is the extraordinary group of expat writers who've chosen to live, work, and write there. Three of them, Christopher G. Moore, Dean Barrett, and David Young, have become friends, and we've begun gathering occasionally to discuss literature, writing, and publishing. Not surprisingly, none are wealthy, but all write prolifically and passionately. While living far from the lucrative U.S. publishing and distribution scene, they rely on Bangkok for source material, have fallen in love with the country and its people, and can't really conceive of living anywhere else. They have produced unique work that has evolved become a genre ("Bangkok Fiction", I call it), although at least a couple of the writers enjoy disagreeing with me on its existence as a discrete school. In rebuttal, I compare it to the school of fiction that existed in Berlin between the wars, in which the city was a character unto itself, and the morals, mores, and means of its people were as unique to the Europe of its day, as Bangkok is to the Asia of ours. The writers' concerns are real, as to be classed as a sub-genre may cause potential publishers to ignore their work, marginalizing them as writers on Asian topics, rather than writers of Fiction.

As the critic/reviewer/researcher, I've got the luxury of calling it anything I like, because I'm not depending on my opinions to put food on the table. I am concerned, though, that the wonderful books penned by these writers may never reach plentiful distribution on North American shores, where there's money to be made. Even more importantly, from my perspective, is the concern that their work will remain relatively unknown, and they won't receive the recognition they deserve in their lifetimes.

Which brings us to the subject of tonight's films. Having the call to write and the talent to produce isn't enough for a writer. There have got to be breaks, so that the right individual, whether it be agent, publisher, or wealthy patron, can shepherd the material through the maze so that the book will be reviewed, publicized, and stocked. Breaks don't often occur when the writer draws inspiration from a residential geography far removed from publishing capitals, whether it be Wales, the Canadian Prairies, or Bangkok.

Tonight's films focus on two literary figures that are unfamiliar to most of us and who lived in places even the best-traveled of us rarely get to. Their stories are compelling, and a reminder that great art often thrives best in forgotten corners.

On tonight's show:

'W.O. Mitchell: Novelist in Hiding' (1980) 58m, dir. Robert Duncan. Canadian author and playwright William Ormond Mitchell was born in Weyburn, Saskatchewan, on March 13, 1914. This film chronicles the life of a brilliant orator, intellectual, and bon-vivant, and contains thinly-veiled moments of pathos, as the isolation of writing in Prairie Canada, combined with the exigencies of making non-literary money, appear to have diminished the potential output of this major figure of Canadian literature. He passed away in Calgary on February 25, 1998. For more information, visit: http://www.ucalgary.ca/library/SpecColl/mitchell/biocrit.htm

'Under a Bright Heaven: a Portrait of Vernon Watkins' (1967) 27m, prod. John Ormond. Welsh poet Vernon Watkins lived from 1906 to 1967. He was a friend of Dylan Thomas, and in this film, shot in his native Gower Peninsula, he discusses his work, and the influence of solitude on his poetry.

Program # 401, Thursday, August 5, 2004... Two Tales from Afghanistan
Two of the more compelling ethnographic films we've shown are these, made when Afghanistan was rarely considered newsworthy. Upon seeing these films, and bonding with the principals, we wonder if they still occupy their ancestral villages, or if they're still alive...
'Naim and Jabar' (1974) 50m, dir. David Hancock and Herbert di Gioia. Essentially the story of a deep friendship between two adolescent youths, 'Naim and Jabar' captures the hopes of parents wishing to see their sons escape the misery of a meager Afghan village existence, as Naim and his father cultivate only heat and dust in their sharecropped field that, only in the best of times, would bear wheat. It's rare to find an ethnographic documentary that feels more like a drama than a social treatise, yet that's what Hancock and di Gioia have provided, focusing on Naim's wisecracking braggadocio as he boasts about leaving the Tajik village of Aq Kupruk behind, and going to the "big city" of Mazar-I-Sharif for formal schooling, or Kabul for military cadet training. Naim laughs at the tears of Jabar, who cries at the prospect of losing the easy proximity of his lifelong friend. Overall, the dark cloud of fate casts shadows only occasionally broken by rays of optimism, in a film more reminiscent of the dramas of Satyajit Ray than the formal ethnographic documentaries for which this film company (American Universities Field Staff) was best known.
'Glassmakers of Herat' (1979) 30m, dir. Elliott Erwitt. This well-known still photographer provides a fascinating look at some of the oldest glassworks in existence in this film, featuring an Afghan family still making glass by crushing rock and vegetation, and blending them to make blue glass.
Program # 400, Thursday, July 29, 2004... Going Beyond the Mission (Presented by Barinda Samra)

Our 400th program is a special one. Since our inception in 1996, we've taken the view that personal involvement with the films and filmmakers is not only gratifying to us, but also makes the presentation more valuable to our viewers. This has historical importance as well, because future film historians and scholars may well want to know the stories behind the scenes. In 75 years, we'll all be gone, but the legacy of our research will remain. It's appropriate that tonight's presenter is AFA VP Barinda Samra. Barinda was involved in buying the first 16mm film that director Geoff Alexander obtained way back in 1992, back when showing a 16mm film to a few friends in a back yard was all we'd envision for the project that would eventually result in the realization of the Academic Film Archive of North America. Tonight, we present some films that, in terms of our own personal involvement, represent important and sometimes far-flung adventures, and have had deep personal meaning as well.

'Lee's Parasol' (1979) 25m, dir. Paul Saltzman. Beautifully painted parasols are a craft indigenous to the village of Bor Sang, near Chiang Mai, Thailand, and Lee's friends and family are involved in the entire process: cutting large bamboo stalks, trimming shoots for the intricate pieces, making dye for the paper. As in many of Saltzman's films, there is drama here as well, as Lee's boss is faced with the prospect of having to give away Lee's first creation to satisfy an important customer.

Lots of our viewers fell in love with Ladha "Lee" Nakhampa, who was 15 years old in 1977, when Saltzman made her the subject of this film. In early 2002, Geoff Alexander traveled to Bor Sang to meet Lee, who now has children of her own, and had taken a brief hiatus from making parasols due to a motorbike accident. Although everyone in the village knows about the film, it had been years since anyone had seen it, as Lee's copy had somehow vanished over the years. We contacted Paul Saltzman, who sent Lee a new video copy, which now provides the village with a fine documentary of its crafts and people.

'Happy City' (1960) 30m, dir. William F. Deneen. Sponsored by the Pontifical Institute for Foreign Missions, Deneen traveled three days by bullock cart to the remote leper colony run by Father Cesare Columbo in Kyaingtong, Burma. Intended to be a film to be used for fundraising, the film is a fascinating documentary about a humanitarian effort that would continue to be tolerated somewhat uneasily by the Burmese government (Columbo was deported, a victim of a technicality, in the 1960s). We traveled to the colony in 2003, wondering what, if any part of it, was left. It is still difficult to reach, although not as much so as when the film was made. The colony continues to serve victims of Hansen's Disease (as leprosy is now known) although the new buildings depicted in the film are crumbling, victims of termites and weather conditions. The patients are cared for by a new generation of dedicated, selfless workers. Father Columbo's original operating room is kept as a memorial to him, in a building now condemned.

'Wild Men of Kalahari' (1930) 30m, prod. C. Ernest Cadle. In one of the earliest "talking pictures" shot in western Africa, expedition leader and lecturer Dr. C. Ernest Cadle of the Cameron-Cadle expedition describes the Kung Bushmen as "among the most treacherous creatures on earth". He then "baited them as we would an animal" to gather them for camera shots, and noted their eating habits ("he doesn't chew, but simply swallows like a dog"). This rare ciné16 print is the only one we believe to be in existence today. Several months after we first showed this film, we were approached by a group of people who were involved in helping Kung people to return to their ancestral lands, which had been taken from them by the Namibian government. The reasoning behind the relocation was that the government wished to establish a national park, and remove indigenous people from its boundaries. The legal reason given was that the Kung had no proof that their ancestors had ever lived within the park's boundaries. Because this film shows the Kung within the areas of the park, there is some value in showing it to present-day Kung, who may recognize ancestors in the film. If they do, a legal case might be made for reparations. We made a video copy of the film, brought it to Namibia, and delivered it to a Kung representative, who took it to nomadic bushmen camps in the vicinity. This project is still underway, and, understandably, remains somewhat secretive. Even if the Kung are successful, we may never know how great or little a part we played in their achievement.

'Bronze: River of Metal' (1972) 25m, dir. Clifford B. West. Here, West looks at the art of casting Renaissance bronzes as a historian, appreciator, critic, and craftsman. The film begins with historian Bruno Bearzi showing Donatello's modifications, and his 14 separate castings, on the colossal bronze of St. Louis of Toulouse at the Museo dell'Opera. Then, a visit to the Hades-like Fonderia Ferdinando Marinelli, where four workers prepare casts for the lost-wax process, then laboriously hoist the heavy, molten bronze crucible, and carefully pour off its terrible contents, to a soundtrack of ambient noise made by sculptor Harry Bertoia. Finally, the director turns to the past, through the doors of Ghiberti in the Baptistry of Florence.
The story of our involvement with Clifford West and his family is told by AFA director Geoff Alexander:
"My discovery of Clifford West's films was accidentally borne out of a desire to get to the farthest corner of the U.S, away from films, so I could concentrate instead on writing my book, a project which has taken a good chunk out of my life for the past six years. I picked Enfield, New Hampshire, a tiny town on the edge of Lake Mascoma, where an abandoned Shaker village has been taken over by a small local company that has turned the Shaker meeting house into an austere inn. Every room has Shaker furniture, no pictures on the walls, no television; it's the perfect writer's hideaway.

"Early one afternoon, I decided to take a break and drive to Lebanon, a few miles away from Enfield, to get a cup of coffee. An art gallery appeared on the town square, and I stopped to take a look. The woman who ran it was friendly, she asked what I was doing in town, and after telling her about my project, she announced: "oh, my husband was a maker of educational art films, and his name is Clifford West". After admitting I'd never heard of him, she suggested I meet him. "He's on the third floor, you can walk up there right now." Thus began a three year involvement with Clifford West, wife and Edvard Munch scholar Bente Torjusen, and their family. Increasingly, as my travels took me to Boston, I'd make the three-hour drive to Enfield, watch a few films with Clifford and Bente, and continue my writing.

"Clifford West made a number of outstanding films, focusing primarily on Florentine art of the Renaissance, but also creating gems such as his kinetically powerful tribute to the work of his good friend, sculptor Harry Bertoia. Although his films never achieved the distribution they deserved, they are important historical documents, and, with their 'camera-as-paintbrush' moving camera technique, are unique. West, who was 85 years old, had a desire to preserve his films for future historians, but did not have a record as to whether he actually owned prints of each of his own films (in some cases, if so, possibly the only prints in existence), among the hundreds of reels, film cans, and boxes scattered over two floors of a three-story gallery/warehouse in New Hampshire. Among West's wishes were to develop a means of keying filmed outtakes of important Florentine art works (many of which were destroyed in the 1966 flood) to specific films, a project he wanted to supervise himself, negating the possibility his donating his films and outtakes to us here on the West Coast. We played with a number of ideas; I suggested he contact nearby Dartmouth College, develop a relationship with a scholar there, and arrange a donation that would result in a renewed research on his work. Dartmouth wasn't interested, the standard state of affairs, unfortunately, when it comes to the fortunes of classroom academic films. One day, Bente mentioned to me that Anna, one of the two West daughters, would shortly be returning from college in Boulder, Colorado. Would she, I asked, be interested in becoming a film archivist? A conversation with her confirmed it: she was excited at the prospect of seeing her father's films, and desperately wanted them preserved.

"I suggested that on my next trip, we attempt to document and catalogue as much as possible. It was agreed, and I arrived a short time later. I developed a matrix that Clifford could use to list his film properties, then together, worked with the West family to identify and document all of his existing prints, outtakes, and miscellaneous rolls of film, which involved carrying many decaying, dusty boxes up three flights of stairs before the important work began. Over two days, we meticulously catalogued, viewed, and repacked films for more effective preservation. We found a total of 50 usable prints, and Clifford suddenly had a clear picture of his life's work in film. Among the boxes of film, Anna, a photographer herself, discovered old picture albums she'd never seen before, chronicling her father's life as a young man. Our showing that night was a bit more emotional than usual, as doors from the distant past were suddenly, and occasionally jarringly, unlocked.

"I found Anna to have superior organizational skills, and her background in photography has given her a keen interest in the minutiae of preservation. We welcome her to the world of film preservation, delighted that Clifford West's important films will not vanish from the scene. A recent photograph she took of her father is on ciné16's Clifford West webpage; for a filmography, pictures, and brief explanation of his work, visit: http://www.afana.org/westbio.htm
"My own philosophy with ciné16, and our new Academic Film Archive of North America is to, when possible, keep the work of filmmakers in the hands of passionate and interested family members who wish to become archivists of the work, but aren't necessarily sure where to begin. We are convinced that donations to universities aren't always the best thing; given the overall lack of appreciation for academic film shown by the scholarly community at large, I believe that, in most cases, trusting the work of academic filmmakers to the caprices of university storage processes leaves them at best open to abuse, at worst, to discarding, and loss. It is apparent that new archivist Anna West will contribute significantly to the knowledge and understanding of her father's work over the next several decades."
Program # 399, Thursday, July 22, 2004... Joel Weber Presents: With an Eye Toward Spanish America
Joel has programmed several shows for us, and returns with some of our best films from the past. To wit:
'Americas in Transition' (1981) 29m, dir. Obie Benz. There may be few indictments of the Reagan-era Latin American foreign policy as powerful as Benz' Oscar-nominee for Best Short Documentary. Providing a historical perspective on the successes of previous U.S. administrations in destroying democratic governments in Guatemala, Nicaragua, Chile, El Salvador, and the Dominican Republic, Benz' film provides a scathing report on how the Reagan regime and CIA continued to support right-wing death squads and undemocratic, right-leaning governments. Augmented by interviews with experts such as Murat Williams (former US Ambassador to El Salvador) and writer Carlos Fuentes, it's surprising that this film, deviating as it does from the conservative political perspective inherent in many U.S. school districts, made it into American classrooms at all.
'Family of the Mountains: Peruvian Village' (1971) 12m, dir. Lee Bobker. This fascinating non-narrated film chronicles the daily tasks of gathering water & wood, cultivating land, and attending the local school.
'Highland Indians of Perú' (1969) 15m, dir. Unknown. The other side to the coin of quaint Indians spinning yarn and weaving textiles. This extremely hard-hitting film asks the question: a life of toil in the mountains, or an unknown fate in the big city (Lima)? Here, we see tired faces, broken bodies, tortured souls. A great and terrifying film from Germany's Institut fur Film und Bild.
'So That Men Are Free' (1963) 25m, dir. Willard Van Dyke. CBS News' '20th Century' series contracted with this noted documentarian to film this story of a ten-year old effort to provide 2,300 formerly feudal peasant farmers a stake in their own country. In spite of the fact that this print is filled with splices, and the orchestral musical score disconcerting, the film is compelling, especially with the testimony of former overseer Enrique Luna, who befriended and assisted the campesinos who were his former adversaries. Dr. Alan Holmberg of Cornell works here with Dr. Mario Vásquez, a local sociologist, to assist in the empowerment efforts. On 1 September 1962, their hard work pays off, as the farmers buy their village. Fore more of the story, as told by one of the participants, visit: http://www.stanford.edu/dept/news/report/news/november11/barnett1111.html
Program # 398, Thursday, July 15, 2004... Robert Emmett Presents: The Return of John Barnes. Classix from Cine 16 John Barnes' 'Odyssey' series

KFJC's Robert Emmett returns to present some of his favorite films from ciné16's past. Tonight, he presents three of the finest films in John Barnes' remarkable oeuvre.
'The Odyssey' (1965) 90m, dir. John Barnes. The filmmaker's three 1/2 hour films made in 1965 on the subject of the 'Odyssey' were --- in the Barnes tradition --- filmed in sumptuous surroundings, in this case the sound stage at Cinecittà in Rome (the storm scene using models is wonderful). Starring Simon Lack and Ann Moorish, this is a tremendously exciting rediscovery of Homer's epic tale. Barnes' films are several cuts above virtually all educational films dealing with the humanities: they feature superior cinematography --- for example the opening beach pan, which stops at a hole in a beach cliff, then fades to a similar cave in the studio, then reverse pans to
host Gilbert Highet. 'Odyssey', like so many other of Barnes' films, carries the viewer to a surprisingly deep emotional understanding of characters and events, and we encourage those unfamiliar with this filmmaker to visit our John Barnes pages for bio and filmography. Filmed in 1965, our print is a bit on the magenta side, part of the terrible legacy of the poor quality print film sold by Eastman in the 50s through 70s. Barnes' 'Odyssey' is such a terrific series of films that the intellectual viewer will notice the color shift only briefly, then concentrate on the wonderful acting, great camerawork, and first-rate directing of John Barnes.
Program # 397: Thursday, July 8, 2004... Flyin' High

With all the films made on the subject of flight during the last half of the 20th century, it's somewhat of a surprise that we haven't gotten around to presenting a show on the human quest to see what's going on in the backyard when we're not at home. An obvious oversight considering that as a kid, one of my earliest kindergarten memories was building tiny sputniks out of that holey ball found in Tinker Toy sets (we weren't supposed to like Russians, but by golly, everyone liked Sputnik. When we moved to Utah for my third grade, and my new teacher discovered my dad was Russian, she said, magnamimously, "That's OK, your boy is welcome in my class"). A couple of years later, I saw Bob Courter fly out of Candlestick Park on a Bell Rocket Belt, and ever since then, I've refused to buy vacuum cleaners or hair dryers that don't resemble Buck Rogers space weapons.

Tonight, we present films on aircraft, ranging from on sophisticated, but relatively primitive flying machines, to the complex and eventually ill-fated space shuttle Columbia.

'Flight of the Gossamer Condor' (1978) 30m, dir. Ben Shedd. This film won the Oscar in 1978 for Best Documentary Short, documenting the struggle of Dr. Paul MacCready and his crew to capture the Kremer Prize, awarded for the design of the first human powered airplane.

'High Speed Flight (simplified version)' (1965?) 20m, uncredited director. Here, the Shell Film Unit investigates the physics behind swept wings, wing turbulence, and the sound barrier. This film was edited from three other Shell films: 'Approaching the Speed of Sound', 'Transonic Flight', and 'Beyond the Speed of Sound.'

'Stepping Stones in Space' (1973) 15m, uncredited director. Much of the time, compilations made by Hearst Metrotone News were pedantic rehashes of old news footage, repackaged to wring a few extra bucks from school film buyers. This one is different, a brilliantly edited compendium of the space biz. It includes, in a breaktakingly rapid-fire 15 minutes: Dr. Robert Hutchings Goddard's home movies, the German V2, the rocket sled, Sputnik, Chimpanzee Ham, Yuri Gararin, Friendship 7, and the Gemini and Apollo programs.

'Voyage of SS Columbia... Just Short of a Miracle' (1981) 22m, uncredited director. Formerly titled 'Flight of Columbia', this film follows the development of the space shuttle Columbia and tracks it to the launching pad for its maiden voyage on April 12, 1981, and into orbit. We witness the onboard activities with astronauts Bob Crippen and John Young, and land at Andrews Air Force Base. All is not well, as re-entry damage to many of the 32,000 heat tiles is of concern. Writer Tom Wolfe is interviewed.

'Moonbeam Princess' (1967) 18m, dir. Matsue Jinbo? Can it really be six years since we last showed this, possibly my favorite animated film of all time? Jinbo's Gakken studio team in Japan produced dozens of fairy tales in mixed (puppet/watercolor/cut-out) media in the 1960's. 'Princess' utilizes cutouts of various kinds --- bamboo stalks, lightening bolts, arrows, and occasionally, people. This story, describing the unearthly origins of a unique being, is described over a nifty combo-organ soundtrack.

Program # 396: Thursday, July 1, 2004... Traveling Medicine

Over the years, many of the more compelling documentaries we've shown detail the advances of modern medicine in developing nations. Two of the finest are on tonight's program. Because they were produced by the National Film Board of Canada, they were rarely shown in the U.S., and one of them ('Bethune'), was, a victim of a political decision, proscribed from being distributed in the U.S. during the Cold War era.

On tonight's show:

'Bethune' (1964) 55m, dir. Donald Brittain. It was once said that when the late Donald Brittain finished editing a film, there was "practically blood dripping off the Steenbeck". This film is one of the director's finest, and is a biography of one of the great humanitarians of this century, Dr. Norman Bethune, noted for his work in Spain during the civil war, and in China during the Japanese invasion. This beautiful, sobering film is unknown to most of us because it was banned from release to the US by the Canadian Department of External Affairs because it was deemed offensive to US interests (Bethune did his last work in Mao's China). Particularly shocking is the transformation of the carefree bon-vivant into a skeletal figure working without adequate supplies, in a tale that could have been written by Conrad.

'Mozambique: Building a Future' (1987) 27m, dir. Charles Konowal. How would you like it? You struggle for years to gain independence from the Portuguese, and when the Portuguese leave, they take every damn dentist in the country with them (there were hundreds, and they were all white). This catastrophic problem was solved in a unique way: CIDA (the Canadian International Development Administration) assisted the Mozambican government in selecting young people interested in dentistry, flew them to Saskatchewan for training, on-the-job training in arctic Inuit villages, then home with portable dental kits. In one year, a horrendous potential calamity was creatively avoided. This film is not only powerful in the medical documentary sense: the interaction between the shy Africans and the mildly suspicious Inuit is tremendously interesting as social drama as well.

Thursday, June 24, 2004... Old China Hands
Much of the political history of China in the 20th century can be summed up in the dynamic between Mao Zedong and the Soong Family. While the Soongs are no longer in the public eye, they were a major force in Asian politics for over 50 years. The daughters of merchant Charlie Soong danced toe-to-toe with the heaviest hitters in the country, and many scholars believe that Soong Ai-Ling was the most significant string-puller of all of them, solidifying the union between the Kuomintang and the notorious Green Gang. Along the way, daughter Mai-ling married Chiang Kai-Shek and stumbled her way through FDR's White House, while Ching-ling tried desperately to promote the principles of her late husband, Sun Yat-Sen. Many of the most observant of the expats of the pre-Mao era were missionaries, who managed to run back and forth between two continents without much interference. One of them was Chester Ronning. Tonight, we'll view China through Ronning's eyes, in a long-forgotten documentary. We'll also investigate part of the legacy of Soong Ching-ling we visit an orphanage she sponsored, and revisit Mao from a non-Chinese perspective.
On tonight's show:
'China Mission: the Chester Ronning Story' (1980) 58m, dir. Tom Radford. From missionary to peace activist, Ronning, who died in 1984, was a remarkable individual who, in this documentary, chronicles an era. From the National Film Board of Canada.
'Children of Soong Ching Ling' (1984) 30m, dir. Gary Bush. In this Oscar nominee for best documentary short film, we discover Madame Sun Yat-Sen's programs for children and the elderly.
'Mao Tse-Tung: Life & Legacy' (1976) 13m, prod. Hearst Metrotone News. To its nefarious credit, Hearst never gave the notion of having an unbiased slant on international events. Here, after Mao's death, is their take on the state of that nation.
Thursday, June 17, 2004... The Uncompromising Editor: a Tribute to Grace Garland Janisz
Grace Garland Janisz was an exceptional editor whose academic film work encompassed forty-four titles for Encyclopaedia Britannica films, in addition to the 100 others she edited for feature film and industrial companies, spanning the years 1949-1994.
Tonight, we present a retrospective of her work, encompassing a number of films (for a picture of Grace at the editing console, visit: http://www.afana.org/garland.htm ).
Born in Weybridge, England on November 24, 1920, she was noted for her keen eye, attention to detail, and long work hours. "From my father, an engineer and champion race car driver, I learned to be an independent risk taker with a bit of a daredevil attitude," she stated, in her unpublished autobiography. Beginning her editing career in 1940, she fell into editing by happenstance, finding wartime employment close to home. Soon, her reputation brought her to Alexander Korda, for whom she edited 'Bonnie Prince Charlie.' She married Polish officer Teddy Janisz after the war, and immigrated to the United States, where she soon began editing for Jam Handy Films, while her husband took on a teaching and research role at the University of Detroit. Bill Deneen, who at the time owned a Detroit-based film company, was desperate for a film editor to fix a film that had not synched properly, and had heard about her reputation. He didn't know her married name, but knew her husband worked at the University, and was Polish. Calling nearly every Polish-named faculty member, he finally found her, beginning a cinematic partnership that would span four decades.
Grace Garland Janisz now lives in retirement in New Jersey. In 1999, she wrote her unpublished memoirs, the most fascinating excerpts of which document her adventurous days working for Deneen. Deneen who created a series of films on the world's cultures, had a reputation for doing whatever had to be done to get a film made, even if it involved not operating strictly within the laws of the host country. She recalls her nerve-wracking experience with Deneen, in this 3-page excerpt from her memoirs, as they skirted Mexican authorities while making a series of films in the 1960s:
As a rule a feature film editor need never leave her editing studios other than to visit the shooting stage, but with Bill Deneen it requires much more. I have the experience and though Bill has tremendous potential as writer/director, he lacks experience; it is an advantage if I present scripts and films with him. This requires a flight to Britannica in Chicago that takes all day for a two-hour conference. Bill solves that problem by buying a plane and getting a pilots license. He is a terrifying driver on the road. Only 10% of his attention is directed to the road while 90% is directed in deep conversation with front and back seat passengers. Now, he wants me to fly with him! The trip from Berz airport, a mile from my house, to the private airport at Britannica takes only half a day including a two-hour conference. It makes sense to both of us.

Poor Teddy [her husband], he says, "I'll pay for commercial airfare, darling."

Having no alternative, I have to risk flying with Bill. Much to my amazement Bill is extremely careful and attentive. I read the 32 checkpoints ... he checks. He pays very close attention to flying and we have many uneventful trips. Bill has only a visual flying license. One winter we are flying to a Film Festival in New York to pick up two gold medals. Weather predictions are clear all the way. By the time we reach Pennsylvania a snowstorm has developed and the wings ice over. I am able to read the aerial maps by this time. Bill pays attention to the instruments while I search for an airport or airstrip ...ah ah ... a windsock. A narrow strip of land at the confluence of two rivers ... an island . . . looks no bigger than a parking lot covered by snow, but we have to trust the windsock. We land toward the confluence of the two rivers ... the water comes closer... closer .. . running out of runway ... I am sure I am going to get my feet wet but the plane stops at the waters edge. We are in Sunbury, a coal mining town in Pennsylvania and have had enough excitement for one day. We rent a car and I drive thru the snowstorm to New York. Bill doesn't like driving at night! On the return, we drive back to Sunbury to pick up the plane.

Our 44 films in Encyclopedia Britannica's library are from all over the world, Japan, Thailand, Burma, Malaysia, India, Egypt, South Africa, Iceland, Central and South America. Frequently we make several films in the country covering the various school grades.
Bill has an assignment for five films in Mexico and because this will take six months, he decides to take his family. When he is out of the country. Bill ships the film back to me and I have it processed. Mexico at first refuses to allow this, wanting to process it so they can see what he has shot. Schoolboys only go to school when their father's don't need them in the field; not a good image. The Mexican authorities will confiscate the film if they see it. Weeks later Bill gets the film to me but there is no way I can start editing until we see it together. For Bill there is always a solution. He gets a pilot to fly me to Mexico in his plane so that we can hide the film. Mrs. Guerin, my housekeeper, and Teddy look after the children for a week.

Dick Brethen was a B52 Bomber pilot during the war, so this single engine plane is a fly to him. We do not bother to stash the film because Bill says he will fly up to Brownsville, on the U. S./Mexican border to meet us. I presume we will see the film there and not fly into Mexico.

My first comment after we take of is "How do I get this thing down?" My flying lessons begin. It takes two days to fly to Brownsville. We arrive at the same time. Bill says, "I only flew up to fly down with you." We tell him we have already located a small airport 12 miles north where we can stash the film.

Bill says, "No problem, the Americans don't care, let's do it before lunch."

"But the plane is right under the tower!" I protested.

"Stop fussing, stop being a little old lady, it's fine."

These are famous last words. Each man takes a dime out of his pocket and proceeds to dismantle the panels looking for a place to stash twelve cans of film without interfering with the equipment. After taking off four exterior panels, they decide to stash the cans inside the plane, among the seats and chair backs. We have lunch. On returning to the plane two custom officials flash their badges. Out came the dimes, out came the panels, they look inside the plane and through our luggage.

A custom man says, "Well, we didn't find anything.'

Dick Brethen said, "I'm sure glad you didn't."

This is my first silent heart attack. Bill explains what we have and shows the documents permitting him to shoot in Mexico, and the custom officials let us leave.

Five miles south we land at Matamoros, the Mexican border to file a flight plan.

A custom official searches the plane and then says, "Where is the film?"

Bill shows him a small roll of film and he says, "No big film."

I see bars in front of my face; I am never going to see my children again. But worse! Bill pulls out a wad of pesos. I nearly faint, this is surely death, bribing a customs man but he accepts it. Dick files his flight plan and they let us go. We attempt to land at Tampico to refuel, but after identifying the plane they make us fly around for half an hour before landing. As we touch down I look behind us to see a jeep with four armed soldiers following us. Obviously we are on their radar. We refuel, with soldiers under each wing, and then take off. Half an hour out of Tampico, the weather turns bad. Since the plane is not pressurized and we are heading for a 13,000-foot mountain, we turn back to Tampico to stay the night. We encounter the same delay procedure when we ask to land. After searching our luggage, we are permitted to stay the night with the plane under guard. We leave for Mexico City in the morning. When we request landing and give identity, there is another half-hour of flying around. When we touch down, another jeep with armed guards follows us. A decision is made to leave the film and come back for it later. By this time I am a nervous wreck, but the thought of the American Embassy being close is of some comfort. John, Bill's secretary is at the airport to meet us. We drive to Bill's house in Cuemavaca 40 miles away. About 11 p.m. Dick announces he did not fly all this way to leave the film in the plane, so the three men return to the airport.

The plane is in an isolated part of the airport with two armed guards protecting it with no other people around. Pretending not to speak any Spanish, they indicate with sign language they need to get to the plane. With much protesting, one guard leaves to get his superior. Dick opens the plane and brandishes a pile of maps, and with Bill's help they get the film out wrapped in the maps, pass them over the fence to John and escape before the other guard returns. This is approximately early 1960.

For a week Bill and I work on the footage, write a script, shoot more footage to complete "Boy of Mexico." My mission is accomplished, now to get home. There is a 48-hour restriction on taking a plane out. They file a flight plan to fly 80 miles south of Mexico City, supposedly to a small private airport. Dick and Bill take the plane, I take the car with film and head for the airport. I arrive in the vicinity but cannot see the airport or a windsock. I watch the plane land and drive in that direction. The landing strip is in the center of a cornfield, and as the plane lands it shears off cornstalks either side of the wings. By the time I get out of the car, two armed guards are making their way through the cornstalks. I freeze, letting Dick and Bill handle this. I notice some little urchins crawling out of the corn. I walk toward them opening my handbag and one by one giving them everything but my passport. This creates such squeals and commotions that the guards drift toward me, giving Dick and Bill time to get the film from the car and stash it in the plane.

We head back to Mexico City to file a flight plan to the U. S. While we are waiting, a young man approaches and asks if we will give him a lift to Matamoros. He is a meteorologist. Another silent heart attack, but Dick says "Sure" totally indifferent to the implication. An hour later I manage to catch Dick's eye and register alarm. The young man is sitting on the film when we arrive at Matamoros. It is 1:00 p.m. on Good Friday. The young man says there will be no custom officials until 3:00 p.m. but he will get us clearance. Miraculously he does. I want to kiss the ground when we land in Brownsville.
On tonight's show...

'The Touch of His Hand' (1953) 30m, dir. William F. Deneen. Sponsored by the Pontifical Institute for Foreign Missions, Deneen traveled three days by bullock cart to the remote leper colony run by Father Cesare Columbo in Kengtung, Burma. Intended to be a film to be used for fundraising, the film is a fascinating documentary about a humanitarian effort that would soon be terminated by the Burmese government. The film is a precursor to 'Happy City', which Deneen made on Father Columbo's mission approximately five years later.

In mid-2003 AFA director Geoff Alexander went to Kengtung, Burma, to see what had become of the hospital and programs. Here is his report:
Kengtung (Kyiang Tong) is best accessed by air, as much of the surrounding area is essentially a war-zone, populated by armies from Burma, separatist movements, and drug traders. The city itself has no electricity for much of the day and night, and a cold beer is not to be found here. I took a motorcycle taxi to the Catholic mission, and asked for the person in charge, who happened to be, at the moment, Vicar Mario Matu. He was aware of Father Colombo, and offered to take me to Columbo's hospital, which still has patients, and where a nun who had worked with Columbo still lived. The hospital in the film sits just outside the village of Naung Kan, seven miles from Kengtung. Now referred to as Hansen's Disease, leprosy is a condition that effectively eats away at skin and bone. The 395 patients are mostly older, with the youngest being 12, and the average age at 30.

Many of the elderly patients, ravished by the disease, move as best they can by pulling themselves along the ground with what remains of their arms. Many are blind as well. Younger patients fare better, as the disease is easier to eradicate before it has progressed to an extensive state. The hospital is designed so family members of the patients live on the grounds as well, in separate quarters. After release, patients and their families typically move to Kengtung. In terms of economics, the drugs to support the hospital cost $1,250 per month, and the Burmese government contributes roughly $5 per month. Funding, which in a good month will support the hospital, is received from a Catholic group (PIME) which supports the hospital. The buildings built by Columbo still stand, although the upper story of the original hospital has been condemned. Columbo's original operating room, seen in the film, sits undisturbed as a testimony to his memory.

'Arts & Crafts of Mexico, part I' (1961) 14m, dir. William F. Deneen. This is one of the films that resulted from the adventures described by Grace in her story, above. They feature, among other things, the well-known pottery maker Doña Rosa de Nieto of Oaxaca.

'Eskimo Family' (1959) 15m, dir. William F. Deneen. Old ways are juxtaposed with the influence of modern housing, food, and clothing, filmed on Baffin Island.

'Julius Caesar: Rise of the Roman Empire' (1964) 25m, dir. Bill Deneen. This film is one of three ('Claudius, Boy of Rome' and 'Life in Ancient Rome' were the others) that were made utilizing the sets from producer Samuel Bronston's epic film 'Fall of the Roman Empire.' The agreement was made between Deneen and Paul Lazarus, who was working with Bronston, and cost Deneen nothing, financially. Designed by Veniero Colasanti and John Moore, they were located at Las Matas studios in Madrid, Spain, and included a full-scale reproduction of the Roman forum. Deneen's film is a compelling look into the philosophy and actions of Caesar, written by the uncredited writer Elmore Leonard.
Thursday, June 10, 2004... None of My Business: Uncomfortable Films from Corporate America

One of the secrets of success in film programming is to hide the political orientation of the programmer so no one really knows his or her political views. This helps in terms of keeping film programs as objective as possible, and makes just about everyone feel welcome. I also believe that one can learn from folks who have an opinion contrary to cherished beliefs, which will never be heard when one only preaches to the choir. You're not going to get a political opinion from me today, but I will make a comment or two on American business, the subject of tonight's film program.

To be frank, I like business. My tiny high tech marketing company has generated enough money to keep this small but historically significant (we believe) film venture solvent in times when non-profits specializing in obscure film genres aren't "sexy" enough to be funded by public or private granting agencies. I grew up distrusting business, because, frankly, just about every family member who was successful was an out-and-out sheister. Some, like my aunt and uncle, made their money scaring the bejeezus out of ignorant fools by convincing them to put money in church collection plates to keep communism out of schools. Other family members walked the fine line between the legal and illegal; one of the more "honest" just decided he'd cut the crap and rob banks (see the exhibit dedicated to him at the Texas Prison Museum at Huntsville: he's just across the hall from Bonnie & Clyde).

I shouldn't have ever gotten involved with business, but I did, carefully sidestepping family interests, and ended up working for Gordon Adams at Modern Office Machines in the early 1980s, selling photocopiers and Pleistocene-age electronic typewriters. Gordon was a rancher who wore a big old silver belt buckle, and was a straight-shooting honest guy who I liked. One day, I came back to the office with a purchase order from a well-known high tech company, along with a check. Two days later, the company rescinded the order and requested the check back: they'd changed their minds and decided to go with a competitor of ours. I had to go back to Gordon, and tell him to cut me a refund check. I told him the story, and Gordon just shook his head: "In my day, you could take a man's word based on a handshake, but I don't think the world works that way any more," he said (my mom, an old-school Canadian who grew up with Prairie values and who maintained a measured distance from the business side of our extended family, would have agreed with him). I told Gordon I'd convey his thoughts to the CEO of this company, because he wouldn't get his check back unless I met with him directly. I did so, and the CEO didn't think going back on one's word was a serious problem. I gave him his check, and told him I wouldn't be soliciting his business again, in my lifetime.

The CEO was a well known guy who has founded several companies, and is considered today to be one of the top 20 or so philanthropists in the south bay. Not surprisingly, he was interviewed in the Mercury a couple of years ago, and bragged about making job offers to people, then taking them back when a better candidate, in his perception, walked in the door. His world hasn't changed much.

The point I'd like to make is that, while I hope there will always be places in business for the Gordon Adams of this world, you won't find them in tonight's films. These are films that unashamedly define a world of business in which the consumer is a mark, employees are potential criminals, and competitors are "candy-asses" (an actual quote). Sometimes, art folks have to join the world of commerce to generate private funds to support their arts, and I think it's a good way to go; bellyaching about lack of public funding is a mantra that gets old real fast. Many of the greats in the art world created "Benign Dictatorships" to get the job done, using their expertise and honesty in the business world so they wouldn't have to prostitute their art (just ask jazz musicians who play weddings and bar mitzvahs for a living --- they know the drill). Tonight's films point to a few things worth avoiding, on the way to financial Valhalla. To wit:

'Patton' (1981?) 10m, uncredited director. Anyone who has "carried a bag" knows the feeling of being held hostage and forced to attend execrable sales training courses. Some of the worst occur during national sales meetings. One of the finest examples of this misery is contained in this short film, made for one of silicon valley's best-known companies. Here, an awful actor, sounding like a constipated world-war two general, swears like a sailor, denounces the competitors, and tells embarrassing off-color jokes ("What's the difference between silicon and silicone? One's tits, the other's bits.") Tellingly, the producers removed their names from on-screen credits, and the film leader as well…

'Plant Pilferage' (1966) 30m, dir. Francis J. Rose. This film, shot at a Sunbeam appliance factory, was meant to show 60's plant managers how to prevent employee theft. The plant is surrounded by barbed wire, and the good guys go around checking lunch pails (one of the employees is shown hiding a clothes iron in it beforehand). Right off the bat, you start pulling for the employees, taking glee in every theft. Terrible microphone placement is one of the hallmarks of this remarkable period piece on industrial-employee relations.

'Protection for Sale: The Insurance Industry' (1982) 50m, director Thomas Tomizawa. In this hard-hitting NBC documentary, the insurance biz is investigated for its influential presence in the offices of federal and state regulatory agencies, begging the question: would a major network sponsor such a documentary today?
Thursday, June 3, 2004... Industrial Films Without Words

Few of us, I think, are so intellectually jaded that we fail to wonder, when passing a working industrial venue, how all that machinery, piping, and noise combine to construct the materials that become our tools, living spaces, and conveyances. Traditionally, filmmakers have taken two approaches when making films on industry, the deductive and inductive. In the former, the filmmaker didactically explains, through narration, the activity on the screen, in an "a leads to b leads to c" format. Inductively-made films, conversely, display actions on the screen that, lacking narration, initially may seem out of context and senseless. The role of the viewer is to solve the puzzle before the scenes unfold to give away the clues. This inductive approach to documentary film would be an underlying principle guiding the cinéma vérité filmmakers of the 1950s and 1960s few of whom, in their quest to disrobe the specter of social injustice, would get around to making an industrial film.

Tonight, we'll plumb the depths of industrial-mechanical, watching all matter of metal, wood, and glass get maimed, melted, tortured and twisted, (or, as they say at the Waffle House, "scattered, smothered, and covered"). To wit:

'One Hundred Watts 120 Volts' (1977) 10m, dir. Carson Davidson. The mechanized production of Duro-Test light bulbs is filmed as a dance to the tune of the Brandenburg, as choreographed filaments, glass, and metal combine in a dynamic finale.

'Glass' (1965) 10m, dir. Bert Haanstra. In one of the bettre-known documentaries to come out of Holland, a hand-blower smoking a churchwarden embodies the eternal quality of blown glass, against the uniformity of the machine-made variety. As if that weren't enough, it's all to the tune of a neat Dutch jazz soundtrack with Theo Loevendie with the Quintete Piw Jacobs.

'Cooperage' (1975) 13m, dir. Philip Borsos. The intricate craft of making of wooden-staved barrels at Sweeney's Cooperage in British Columbia is shown in fascinating film made by a director whose feature film 'Grey Fox' is a landmark of Canadian cinema. Ars longa vita brevis: Sweeney's has been demolished since the film was made, and in 1995, Borsos succumbed to HIV-related leukemia at the age of 41.

'Nails' (1979) 13m, dir. Philip Borsos. Here, Borsos documents the making of square nails.

'Buns' (1972) 5m, dir. Thomas Bammel. This is about hamburgers. Honestly.

'Freighter' (1969) 13m, dir. Kenneth Plotin. After you make all them goodies, you still gotta haul'em outta there. This magnificent film was made, we suspect, in Japan, and documents the inner-workings of these workhorses of the sea.

'The Wheelwright' (1975) 20m, dir. David Cons. Produced by "The Worshipful Company of Wheelwrights", narrator Bernard Miles is a "Liveryman" of the company. The first part of film features K.G. Potter building a traditional wooden wheel, while the latter part shows the manufacture of steel industrial rims, spiders, and hub caps. Unlike the remainder of the films on the program, this one has narration

Thursday, May 27, 2004... Book 'em, Patriot: Historical Films Produced by Colonial Williamsburg

Colonial Williamsburg, VA, is a 301-acre historical park set in the restored 18th-century capital city of Britain's largest, wealthiest, and most populous outpost of empire in the New World. From 1699 to 1780, it was the capital of the Virginia colony. Over the centuries, it gradually fell into a state of disrepair. In 1926, a restoration effort was begun, and underwritten by John D. Rockefeller, Jr. Eventually, 85% of the district was preserved. Among the activities of the Colonial Williamsburg Foundation was the production of media materials depicting colonial times, including filmmaking, which resulted in a small number of films re-enacting the life and times of the era. While the plots to these films are more than occasionally fanciful, the setting and costuming are real, and many of the activities portrayed are authentic. The highlights in tonight's three films include Alan Lomax' documentation of Black music of the slave era, and the minutiae comprising the craft of cooperage (barrel-making).

Tonight:

'Music of Williamsburg' (1960) 40m, dir. Sidney Meyers. Although directed by Meyers, this film is in essence, the creation of scriptwriter Stanley Croner, who was better-known as the creator of a number of outstanding academic films for Encyclopaedia Britannica. The Colonial Williamsburg Foundation contracted with Croner, a southerner, to make a film depicting musical forms contemporary to the era. They expected, of course, European-based music, which appears in the film (much of it scored by Gene Forrell, whose academic film credentials included several collaborations with animator Philip Stapp). Croner hired famed musicologist Alan Lomax to travel throughout the south to collect the oldest forms of American music he could find, and bring the performers and singers to Williamsburg for the filming. Lomax collected everything from field hollars to Gullah songs from Georgia's sea islands. Among the featured performers are, Bessie Jones and the Spiritual singers of Coastal Georgia (later the Georgia Sea Island Singers), cane fife player Ed Young, and master fiddler Hobart Smith.

In an outstanding, unpublished study of this film, William & Mary professor Carol Oja's students uncovered many fascinating facts behind the making of this film, including disparities in pay, transportation, and lodging for black vs. white performers, indicative of institutional southern racial practices of the era. In bringing black performers to Williamsburg, however, Lomax and Croner opened the gates of integration a bit wider, and capotrured important performers on film for posterity. Lomax, probably unused to the financial largesse of such as sponsorship, collected enough material to produce several phonograph recordings unconnected with the film project or foundation. For more information on Alan Lomax, one of the great figures of 20th century documentation, visit http://www.alan-lomax.com/home.html

Stan Croner, who provided us with much of the background of this film, is the first to admit that his script, "written to hold the thing together," wasn't his best, and frankly, much of the acting is second-rate. The film, however, marks one of the first times ---- if not the first time --- that traditional black music was featured in an educational film. Croner and his team are to be credited with ensuring that the music of the era portrayed was inclusive of peoples of all economic strata and social class.

'Williamsburg: Story of a Patriot' (1957) 34m, dir. George Seaton. Showing several times a day, Colonial Williamsburg could make the claim, in September 2002, that this was the world's longest continually running film (45 years), and that more than 30 million people had seen it. The film has a cult following, including a fan site (http://www.redballoon.net/~snorwood/soap/) . Made by Paramount Pictures, for a budget of $500,000, the film was originally written by Pulitzer Prize-winning writer and critic James Agee, who died suddenly after the script was partly finished. Agee eschewed portraying actual historical figures, instead focusing on a fictional planter. His script was ultimately rejected by the Foundation, who later hired playwright Emmet Lavery to write a new script. Lavery, although including historical figures, retained Agee's character, played in the film by young actor Jack Lord. The musical score was composed by Bernard Herrmann.

'Patriot' is an interesting timepiece with a unique history, but, as with many filmed recreations of historical stories, leave us wondering as to the veracity of the events depicted. One muses whether, if Agee had lived, his forgotten script would have passed better muster; if so, perhaps we'd today have a film with a bit more power, a little less fluff. The acting is credible, but the film's greatest element, we think, are the sets, because, after all, they're not sets. Visit http://www.redballoon.net/~snorwood/soap/torstar.shtml for a very informative history of the making of this film.

'Cooper's Craft' (1967) 37m, dir. Gene Bjerke. This fascinating film documents the steps in the ancient art of barrel making, as demonstrated by craftsman George Pettengell, who was practicing his craft in London, at the time the film was made, at Whitebread & Company, Ltd. Here we see him in the old workshop at Colonial Williamsburg, selecting and dressing the logs, which have been seasoned for three months, and undergoing the arduous task of making a wet barrel.

Thursday, May 20, 2004... An Evening with Filmmaker Jon Wilkman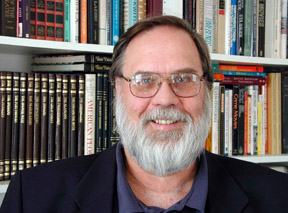 Jon Wilkman set the standard for excellence in academic films dealing with the cultural aspects of differing geographic regions within the United States, and we are honored to have him as our guest tonight. Jon will be bringing four of his 16mm prints to screen, and will discuss the background for his series, which was made in the 1970s, and remains fresh and timeless. We think you'll enjoy his films as much as we do, and he's looking forward to meeting the cine16 audience. Screenings with filmmakers are always enlightening and well-attended, so please arrive early for best seating. We promise you an exceptional evening, with an erudite and talented filmmaker.

In his U.S. Geography series, Wilkman revolutionized geographical educational films by telling the tale of the land through the stories of its people, in their own words. Wilkman's human subjects are not always articulate; they are the real, unpretentious, unrehearsed elements that determine the character of the eight regions the make up the series. Tonight, Wilkman will focus on New England, the mid-Atlantic, Southern, and Midwestern regions of the United States.

On tonight's show:

'Middle Atlantic Region' (1976) 18m, dir. Jon Wilkman. In this film, a black truck driver tells how racism affects his business, and a satisfied white ad exec who wants her children growing up in New York City is juxtaposed with a struggling single black mother whose opinion is contrarian. In a nasty Philadelphia dump, a supervisor suggests the best alternative to dwindling landfill is to fill northern Pennsylvania strip mines with urban trash, a solution he's confident will work for 40 years.

'Agricultural Midwest' (1976) 15m, dir. Jon Wilkman. Here, the director profiles the Chicago Board of Trade, and visits with a farm family.

'South Atlantic Region' (1976) 15m, dir. Jon Wilkman. Focusing on New Orleans, and environs.

'New England Region' (1976) 15m, dir. Jon Wilkman.

About Jon Wilkman:

After graduating from Oberlin College, Jon began his career in New York with the CBS News documentary unit. During his seven years with CBS, Jon worked with Walter Cronkite on the award winning "Twentieth Century" and "21st Century" series, as well as "Of Black America," hosted by Bill Cosby. Other television projects include writing, directing and producing the WCBS "Eye on New York" series, and the Emmy Award- winning documentary "Countdown to a Contract." During this time, he also wrote the book, Black Americans: From Colonial Days to the Present.

In 1971 Jon formed Wilkman Productions, Inc., producing a wide range of television, educational and corporate programs. For PBS he worked as a program producer on the Emmy Award-winning "Great American Dream Machine" series and the Sigma Delta Chi Award-winning 90-minute PBS documentary "Attica." He was a producer on the "What About Tomorrow," series for ABC, "Voices of America," a look at American regional life for McGraw Hill, "Transistor," documenting the history of the transistor for AT&T" and "American Images" for the United States Information Agency, winner of a CINE Golden Eagle Award.

Moving to Los Angeles in 1978, Jon continued producing films and videos for television and commercial clients. He was producer, director writer on seven HBO specials, including "Scandals," "Spies" and "Real Detectives," among others. He received Emmy's for two public television series, "Turning Points" and "The Los Angeles History Project," produced in association with KCET.

Other documentary work includes such television specials as NBC's "L.A. Law" hosted by Jane Pauley. He's also contributed documentary elements to historically based dramatic films, "Fatherland," "American Stories," "Witch Hunt," and "Winchell," all produced by HBO Pictures. Jon has a special interest in history. With his wife and partner, Nancy, he produced, directed and wrote a three hour biography of Thomas Edison ("The Edison Effect") for the History Channel and A&E. Also four one hour biographies (Charles Lindbergh, Frank Sinatra, Steve Jobs and Andrew Grove) for MSNBC.

Jon is a member of the Directors Guild of America and the Writers Guild of America, West. In addition to an active career as a producer, director and writer, he has lectured on the history and production of documentaries at Fordham University and taught nonfiction writing in the Department of Cinema/Television at the University of Southern California. He was a three-term president of the International Documentary Association, during which he founded the First International Documentary Congress in association with the Academy of Motion Picture Arts and Sciences. He also serves on the Board of Directors of the Historical Society of Southern California (HSSC) and created and maintains the Society's website.
Thursday, May 13, 2004... Joel Weber Presents: Before '60 Minutes'
Tonight, Joel presents two films from what we consider to be the finest television documentary series ever produced, Fred W. Friendly's 'CBS Reports'. If you've never seen a documentary from this series, you must, if only to witness what television documentary lacks in today's market.
'Abortion and the Law' (1965) 60m, prod. David Lowe. CBS Reports had undoubtedly the most extensive and talented documentary team of the 60s. Legendary reporters such as Cronkite, Sevareid, Charles Kuralt, Daniel Schorr, and Dan Rather teamed with producers such as David Lowe to create a body of work so vast that it was not uncommon for production teams to be working on twelve or thirteen stories simultaneously. Great documentaries stand the test of time, and speak to issues that are just as great of a concern 30 years later as they were originally. This film was shot before the Roe v. Wade decision, and describes the world as it existed when the only means to terminate pregnancy were illegal. It's a sobering, challenging, and well-written documentary, with plenty of the cross-cutting interview technique for which CBS Reports was famous. Regardless of where 'ciné16' viewers stand on the abortion issue, this film is of value in going beyond the theory, and instead addresses the practical realities surrounding unwanted pregnancy. One of the finest documentaries ever made, and one you'll never again see on television.
'Campaign American Style' (1968) 40m, prod. Jay McMullen. The premise is basic enough: a democrat running against a republican in a relatively minor race in the state of New York. Both candidates appear to be intelligent, personable, and ethical. The campaign of one of the candidates changes radically when advisors are brought in, and a new candidate emerges: one who bears little resemblance to his former self. A shocking look at what goes on behind the election process, and features Sol Wachtler future chief judge of the New York State Appellate Court who eventually served time for attempting to extort money from an ex-girlfriend while suffering from mental illness and over-medication. Interestingly, Wachtler's memoirs as a convict ('After the Madness', Random House 1997) are fascinating indictments of the prison system, and the ex-justice now is an eloquent and forceful speaker on the subject of prison reform. Impeccable narration by Eric Sevareid.
Thursday, May 6, 2004... Robin Morris Presents: François Truffaut's 'The Story of Adele H'

'L'Histoire d'Adèle H. ((1975) 97m, dir. François Truffaut. This film is based on a true story from the diary of Victor Hugo's daughter Adèle, who falls in love with British soldier. She voyages to Halifax to meet him, where she finds disappointment, and ultimately, madness. Truffaut here deals with the subject of obsessive love, with an award-winning portrayal by Isabelle Adjani.

Thursday, April 29, 2004... Joel Weber Presents: A Tribute to the Image
Joel has been interning with us for several months now, and has prepared a program based on ciné16 shows from the past. He will host the program.
'Entr'acte' (1924) 15m, dir. René Clair. The film was commissioned by Les Ballets Suédois de Rolf De Maré to appear between two acts of the Dada ballet 'Relâche', with music by Eric Satie (who also wrote the film score to 'Entr'acte', unhappily not part of our print). The film is a loose collaboration between many of the leading lights of the Dada set, including Satie, Man Ray, Georges Auric, Marcel Duchamp, and Francis Picabia, the latter of whom Clair considers to be the genius behind the film, and who characterized the film by stating that it "respects nothing except the right to roar with laughter". Here, everything is absurd, from the camel-led funeral, to the chess players (Ray and Duchamp) being doused with water, to what is certainly one of the most marvelous endings in film history, disputed by one emphatic member of the cast.
'Adventures in Perception (Escher)' (1971) 21m, dir. Han Van Gelder. A beautifully crafted film relying on the two-dimensional drawings of M.C. Escher, master of perspective. A favorite of art school students everywhere, our print is a bit hacked at the beginning before it settles into sprocket-arms of the mighty (but temperamental, mind you) Bell & Howell 552s for a gentle glide to finish. Of the numerous prints we've seen, this is the most watchable. An Oscar nominee in 1971 for Best Documentary short.
'Rail-Rodents' (1954) 6m, dir. Dave Tendlar. This 'Herman & Katnip' cartoon is certainly one of the most violent we've seen, and we're not sure whether to blame the director or writer Jack Mercer for the ten grisly murders or three maimings that take place in this short cartoon for small children. Parents who yearn for the 'child-protective' years of the fifties may want to step into tonight's wayback machine to see how things really were...
'Masque of the Red Death' (1970) 10m, dir. Pavao Stalter/Branko Ranitovic. This beautifully animated (shades of Vermeer and blue period Picasso) production from Zagreb is so dark that we can't see how it ended up in a school film library, but it did. Parents who want internet filters at the library to shield the kiddies from porn may want to add Yugoslavian cartoon filters as well, as these pictures induce more nightmares than pictures of naked ladies ever will...
'How Death Came to Earth' (1971) 15m, dir. Ishu Patel. A riotous Indian tale is told in firestorm of color. Terrific tabla soundtrack. From the National Film Board of Canada.
'The Hangman' (1964) 12m, dir. Paul Julian. A cynical look at how humankind loves to feed others into the death machine, from a disturbing poem by Maurice Ogden, read by Herschel Bernardi. Shadows and shifting geometric planes lend a Chirico-like quality to Julian's animation. Not a happy film.
'Shoeshine' (1987) 10 m, dir. Tom Abrams. A wonderful story featuring Jerry and Ben Stiller, shot on Staten Island ferry.

Thursday, April 22, 2004... Akira Kurosawa's 'Rashomon'
'Rashomon' (1951) 83m. dir. Akira Kurosawa. Many critics list this epic, the story of four differing accounts of a rape and a murder, in their top ten lists of best films. Like many great films, it has an inconclusive ending, characterized by Kurosawa critic and biographer Donald Ritchie as a film "like a vast, distorting mirror, or better, a collection of prisms that reflect and refract reality." Somewhat surprisingly, the film was shelved by its Japanese production company, Daiei, shortly after its introduction, and was never slated for international distribution, the feeling being that its plot would never be understood by non-Japanese. It was reluctantly entered into the Venice Festival of 1951 at the behest of Guilliana Stramigioli, the director of Italiafilm in Japan, where it won first prize. In discussing this series of events, Kurosawa, in Ritchie's 'The Films of Kurosawa', noted:
Japanese are terribly critical of Japanese films, so it is not too
surprising that a foreigner should have been responsible for my
film's being sent to Venice. It was the same way with Japanese
woodcuts—it was the foreigners who first appreciated them.
We Japanese think too little of our own things. Actually, Rashomon
wasn't all that good, I don't think. Yet, when people have said
to me that its reception was just a stroke of luck, a fluke, I have
answered by saying that they only say these things because the film
is, after all, Japanese, and then I wonder: Why do we all think so
little of our own things ? Why don't we stand up for our films ?
What are we so afraid of?
Kurosawa was a masterful director, and actor Toshiro Mifune plays a magnificent role here. ciné16ers who aren't familiar with this well-known and respected team are encouraged to begin their introduction with this film, a forerunner to 'The Seven Samurai' (1954), a later film which propelled them into the spotlight of the international cinematic world. Although the sound on our print isn't the greatest, we're happy to have acquired this remarkable film to present to you.
Thursday, April 15 2004... Robert Emmett Presents: Driving Passions, Getting from One Place to Another
Tonight ciné16 takes a ride down the mean streets of the world to spin tales of courage and recklessness. You brave the weather in vintage cars in Quebec and speed through Paris at dawn. From people who crash cars for fun to those who cause crashes, tonight's program is about our obsession with all things auto.
'Rallye des Neiges' (1961) 30m, dir. Donald Wilder. A ciné16 classic! Crazy Québecoises rallye in terrible winter conditions with old Volvos and VWs; lots of spinouts with a hot jazz track by Norman Bigras.
'Rendezvous' (1977) 10m, dir. Claude Lelouch. Having rigged a camera to a Mercedes, Lelouch drove through pre-dawn Paris in a wild tour through well-known sites, in what appears to be a frantic nine-minute race to a meeting with his wife at Sacre Coeur, overlooking the city. The director uses a Ferrari for the sound track and accelerates the speed of the film, in a wonderful work of cinematic slight-of-hand.
'... And Then It Happened' (1972) 20m, dir. George Starbecker. ciné16's Barinda Samra tells us that this film haunted her all throughout elementary school, scaring her to such an extent that she refused to take the school bus... EVER! Last year, she began calling up bad memories of the film, and recently we obtained a copy, allowing her to re-visit traumatic times from her youth. In this dramatized bus epic, which we're delighted to share with you, horseplay is the culprit that leads to the deaths of several children and a bus driver.
'Stunt People' (1989) 48m, dir. Lois Siegel. Here are Marcel Fournier and four generations of 'Les Frères Cascadeurs', a family of people who make their living by smashing cars, catching fire, and falling off buildings. Lois takes us behind the scenes, showing us how it's done, accompanied by a terrific soundtrack by Andre Vincelli (the film won the 1990 Genie Award: Best Short Documentary from the Academy of Canadian Cinema and Television).
'Tops' (1973) 8m, dir. Charles & Ray Eames. Finally tonight, the pleasure of play. Over the centuries people have found delight in creating something that spins. There are all sorts of tops, and you get to see them in this elegant film made by the brilliant design team of Charles and Ray Eames.
Thursday, April 8, 2004... Filmmaker Robert Alan (Gabriel) Weiss and choreographer Jackie Benington here to present the film: 'Protein Synthesis: an Epic on the Cellular Level'
We are honored to have filmmaker Gabe Weiss and wife and collaborator Jackie Benington here to meet you, and answer your (and our) questions about a little-known, but astounding film that bridges the discipline of science with the counterculture of the early 1970s. Tonight:
'Protein Synthesis: an Epic on the Cellular Level' (1971) 20m, dir. Gabriel Weiss. One of the strangest, fun, and perhaps most unforgettable films in the science genre was this, produced by University of California at San Diego chemistry professor Kent Wilson, and choreographed by Weiss' future wife and 1969 America's Junior Miss, Jackie Benington. After a short description of the interaction between "stars" 30s Ribosome, mRNA, and Initiator Factor One by Stanford's Nobel Prize-winning Paul Berg, the camera moves to an open field at Stanford University, where 200 students, fortified by complimentary wine, begin a Bacchanalian dance replicating the process of DNA formation. Benington kept some degree of order by making sure that each string of 'processes' was led by a student in the advanced modern dance program at he university, but clearly the dancers are barely controlled, spurred on the by a free-music band of musicians, who, clearly inspired by their philosophical and geographical proximity to the Haight-Ashbury and the Merry Pranksters' La Honda, perform a raucous piece called the 'Protein Jive Sutra'. The film is, in addition to being a superior example of affective filmmaking, a landmark film defining the early 1970s San Francisco Bay Area art, performance, and alternative lifestyles culture. Weiss, a multifaceted individual who eventually became a doctor of internal medicine and led a twenty-piece jazz band, stated thirty years later that perhaps the most satisfying element about the film is how well the biological model presented in the film held up over the ensuing years.

In making the film, Weiss asked a dance class at Stanford to participate, and there he met Benington, who choreographed the film, and later married the director. For Benington, whose background included biology as well as dance, it was an opportunity to meld two of her passions. Today, Benington teaches dance to high-schoolers in southern California, where she incorporates elements such as Bulgarian choral music into her curriculum.
Also on the program are these visually-arresting films in the science genre:
'Fire Under the Sea: Origin of Pillow Lava' (1971) 14m, dir. Lee Tepley. One of the more extreme geological films made in the academic genre, in terms of affective value and danger to the participants, was this, filmed underwater off the coast of Hawaii's big island. To explore the formation of pillow lava, Tepley, Gene Rugroeden, and a crew of diver-cinematographers are assaulted by tumbling clunks of volcanic debris as they explore vents of red-hot lava, exploding and imploding inches away from their hand-held cameras. At one point, a diver is hit in the back by a forcefully extruded chunk of rock, while others poke the emerging lava with spears and hammers, seemingly comfortable in the 110° waters.
'Carnivorous Plants' (1979) 10m, dir. Thomas Stanton. This insidious film was shot by cinematographer Ken Middleham, who passed way three years ago, and who left a rich legacy of academic titles. He was an expert in time-lapse, as evidenced in this exceptional film.
'Crystals: Flowers of the Mineral Kingdom' (1983) 13m, dir. Thomas Stanton. Another remarkable film shot by Ken Middleham.
Thursday, April 1, 2004...Dino Risi's 'Il Sorpasso' (The Easy Life)
All of us have "secret" films we love alone, films that few others know about, and thus, films we can never discuss. Such films are buried at some studio archive, under heaps of dusty cans and old scripts, and may never see the light of day again, perhaps never to be resurrected in video formats viewable at home. Tonight, I've got the pleasure of introducing one of those films from my world.
'Il Sorpasso' ('The Easy Life') (1962) 105m, dir. Dino Risi. 'Sorpasso' is considered by many to be the greatest performance of the late Vittorio Gassman, in the role of Bruno, a rogue who either corrupts or enhances, depending on your perspective, the life of the young law student Jean-Louis Trintignant. We first see Gassman, a flashy playboy, on his way to a date, in his roadster, which serves as the vehicle through which much of the action takes place. The appearance of his auto is symbolic of his personality, shiny and new on one side, beat up and patched on the other. Bruno is eternally on the run, and playfully kidnaps the studying scholar, taking him to a number of venues over the course of two days. Trintignant's Roberto is initially shocked, mortified, and reluctant, then becomes amused, and finally enamored of the trip. A visit to Roberto's beloved relatives fuels his realization that he was neither respected nor loved by them, as they take to the bombastic Bruno immediately. Each scene is brilliantly crafted by Risi, and underscores the play between the Dionysian and Apollonian extremes of debauchery and asceticism.
Some of the most powerful scenes take place between Gassman and the now-adolescent daughter he'd ignored for years, played by the 17 year-old Catherine Spaak. Bruno, who's made a career out of seducing young women, finds himself troubled by his daughter's affections for a man old enough to be his own father. She, in turn, has acquired her father's self-assurance and joie de vivre, but unlike him, is securely grounded, and confidant in her future path. Roberto, still along for the ride, becomes increasingly unsure of his own direction, which will be ultimately decided during these fateful two days.
'Sorpasso' is a time-tunnel reaching back into 1960s Italy. In the time capsule buried in its corridors, we find Gassman's Lancia Aurelia B24 Spider, which boasts a 45 rpm in-dash player, in which he inserts Domenico Modugno's "Vecchio Frack". Modugno, composer of "Volare", was THE pop star of the era, a wonderful composer and exceptional interpreter of his own compositions. A memorable sequence involves the pursuit by Gassman of two German girls in an MGA (which miraculously never breaks down), while another takes place in a full-blown bar that is part of a filling-station, where our protagonists enjoy some libation and sexplay before hitting the road. Our friend Paolo Preite, who identified the car, and grew up in this era of Italy, writes: "the road trip they took, from Rome to central Tuscany, was mostly done on the road the Lancia was named after (Aurelia). This is true about all Lancias of that period (Appia, Ardea, etc.)." The musical score by Riz Ortolani is extraordinary, ranging from blistering be-bop to the main theme, Ortolani's famous signature tune, "Quando, quando, quando."
'Sorpasso' is unfortunately, a difficult film to see these days. In New York this February, the Film Society of Lincoln Center is holding a retrospective of the films of Gassman, who they refer to a the "Beloved Rogue" http://www.filmlinc.com/wrt/programs/2-2004/vgassman.htm I encourage you to join us tonight for a brilliantly acted, directed, and scored film, which we'll show in our underground Speakeasy, the perfect venue for this racy, intelligent, and human film.
Thursday, March 25, 2004... The Agenda Lounge is booked tonight for a special event. See us next week.
Thursday, March 18, 2004... Puerto Rico
I got introduced to the island musically, through the mountain jíbaro music on the old Ansonia record label, where maracas and cuatros accompanied great singers like Ramito, and Blanca Iris Villafañe, and José Miguel Class. West-coasters, typically, miss the island, and instead head south, through Central America and points below, when we desire a full-blown Latino experience. On a business trip to Florida, I grabbed my chance, landed in San Juan, rented a car, and drove over the island. On an interior mountain pass I nearly met my death. There's some slinky mud on that island, and when you hit it on a rainy day, it behaves like an oil slick. Rounding a curve heading downhill, I passed through a span of it, and the car went berserkers, heading off the road, toward a miserable death below. Fortunately, a tree stood in the way, and I smacked it. Damn, I thought, close call, but I'm sure the car is totaled, and I'm stranded. Unbelievably, the bumper had taken all the energy of the crash, and hurled it back at the tree… except for a black mark on the bumper, which must have been made out of superior Puerto Rican sword steel, the car was unhurt. After a 30 mph crash. I drove away. That night, I found myself in an old mountain coffee plantation at Las Gripiñas, which had been turned by the government into a rustic inn. It was still raining, but I was warm under the roof, with my feet up on the railing, a bottle of rum at my feet, a full-bodied cigar between my fingers, and no one to complain about it, ¡Sí Señ6r! And all night long the frogs peeped "coKEE, coKEE, coKEE"…
Now, I can't provide the rum, the cigar, or the head-on collision, but tonight's films will give you a sense of the place. The music of the island is exceptional, and 'La Plena' is a wonderful introduction. Some people are angry, and 'Paradise' explains a few of the reasons. Not everyone stays in Puerto Rico, and jíbaro music (most of which is recorded in New York anyway) is full of plaintive songs of longing for the mountains. 'Uptown' portrays Puerto Rican life off the island, in a wonderful film documenting a neighborhood at the height of its vibrancy.
'La Plena' (1966) 29m, dir. Amilcar Tirado. Born in 1922 in Coamo, Puerto Rico, Tirado has made more than 30 films, from features to documentaries. This rare film was made for the Puerto Rican government, and focuses on the "bomba" and "plena" song forms, and on the mountain jíbaro culture in which they thrive. Get this: one guy (Sindo Mangual?) reads a paper, writes a song about the story he's been reading, then his whole band sings it, with accordeón, guiro, y rítmo. Tirado also visits mural painter Rafael Tufiño, who uses a 16mm film can as a palette, and visits a cuatro (4-stringed guitar) maker's shop. En español, y inolvidable.
'Puerto Rico: Paradise Invaded' (1977) 30m, prod. Mario Vissepo and Carlos Ortíz. Here's one you're not going to find in the "feel-good" aisle at the local video store. Some Puerto Ricans have the odd idea that the United States has been all-take and no-give, and you get to play international law court judge after seeing this film. The prosecution presents as evidence footage discussing how US petrochemical interests destroyed sugar plantations, and US companies exploited their workers. You're not allowed to accept human testimony as evidence, because they all fled to Nueva York, where they live in slums and listen to Ramito. In case I didn't mention it, this film is hard-hitting, and patriotic, from a Puerto Rican perspective. In the US, we can be a bit insular, so I find films such as this well worth seeing.
'Uptown: Portrait of the South Bronx' (1965) 27m, dir. Herbert Danska. An important 'Newyorícan' neighborhood was the South Bronx, which thrived until its cultural back was broken in two by the construction of an expressway, which bisected the barrio. Danska here captures the exciting elements of life in this now-forgotten time.
Thursday, March 11, 2004... Exceptional People: Films on People with Disabilities II
(for introductory notes, see filmnotes for show of Thursday, March 4, 2004, immeditaely below.
Tonight:
'A Different Approach' (1978) 20m, dir. Fern Field. In a hilarious take on PWD films, a very young Michael Keaton plays the part of a director who makes an innovative film about hiring the disabled, featuring a choreographed, wheelchair riding chorus line, singing about the joys and rewards of including the handicapped in the personnel mix. If you think this is in bad taste, join Keaton's boss, who thinks he's plum gone off his rocker. Carol O'Connor, Jim Nabors, Martin Mull, Ed Asner, and Norman Lear make guest appearances.
'Play to Learn' (1974) 15m, dir. Joe Bas. A tour through Julius Erdelyi's wonderful classroom for the developmentally disabled, which includes many fixtures he's managed to wheedle out of local businesses, in order to teach his students using "hands-on" tools. Bas wisely has chosen Erdelyi --- possessor of one of the truly great accents ever documented on film --- as narrator, to wit: "Any teacher don't look the clock, don't look the date, don't look the day off, and have a guts for scrounging, can explain to the people what he or she want, yes, can do the job".
'Just One of the Boys' (1975) 16m, dir. Ted Haley and Mike Mahoney. Here we meet Eric Davidson, car mechanic, blinded in the 1917 Halifax steamship explosion.
'Leo Beuerman' (1969) 13m, dir. thirteen filmmakers. Leo Beuerman was disfigured at birth, and somehow created a life for himself in a small town in Kansas. This film is not inspirational, but sobering, as it follows him on his daily tasks and travails, involving his tractor, his special cart, and his business of selling pencils and watches streetside. This, one of the best-selling educational films of the 1960s and 1970s, has a maudlin tone, that we frankly find disturbing. The final sequence of the film ends with the words: "Leo Beuerman, homeward bound, on the 24,373rd day of his imprisonment."
'Gravity is My Enemy' (1978) 30m, dir. John Joseph. Winner of the 1978 Oscar for Best Short Documentary, this film tells the story of an exceptionally talented artist, Mark Hicks, who as a child lost the use of arms and legs as the result of a fall. Drawing with a pencil, brush, or charcoal clenched between his teeth, Hicks' works are startling in their complexity and execution; we become drawn into his challenging world, one of daily physical challenges juxtaposed with artistic triumphs.
Thursday, March 4, 2004... Exceptional People: Films on People with Disabilities I
In the nearly eight years we've being doing this, our least-attended show was 1999's "cine16 Pow-Wow", a special on Native Americans, which attracted two people. By the late 1990s, American Indians were decidedly out of fashion (twenty years earlier, the show would have been packed.) Our two PWD programs may give the Pow-Wow a run for its money, because many people still find films about disabled people disturbing. That, in spite of the fact that just about everyone's got a disability of some sort (including my Grandma Freeman, who actually thought she could clean her grandkids' ears by rolling a washcloth around her fat fingers, and driving them full-force into tiny ear canals.) In reviewing these films, adjectives as varying as funny, maudlin, inspirational, and arty all came to mind, because treatments on the theme spread widely along the cinematic continuum. You will not see a "PWD Filmfest" like this anywhere else in the U.S., because festivals must make money to recoup costs, and these films aren't "box office." The films on these programs are historically important, and they're all quite good. We'll show them in two segments, one week apart.
Here's a bit on the historical aspect. The 1970s represented a watershed for people with disabilities and special needs as far as educational access was concerned. In terms of logistics, special ed programs featured higher than usual teacher-to-student ratios as well as new educational materials that were built specifically for the special needs learner. The psychological element had changed for the better; films were produced that not only provided additional esteem value for the individual, but made a case for his or her inclusion into the mainstream school population as well (as the end of the decade approached, mainstreaming would represent the preferred educational track for many of these students). The films on tonight's program were an essential part of the battle to counter the prejudice against --- and ignorance of --- special needs students as they prepared to enter a world that to a very great extent denied them physical access to the most basic needs and services.
Tonight:
'Voice in Exile' (1986) 30m, dir. Mark Alan Kaplan. This was among the most notable sociodramas on the subject of people with physical challenges, that of a high school student struggling to overcome a seemingly insurmountable stuttering problem. While the predictable ending creates no surprises for the viewer, Kaplan, himself a stutterer, created a nightmarish external perspective of the inner world of the protagonist, exemplified by a sequence in which the protagonist falls from an impossibly high balance beam amidst cacophonous sounds.
'Who Should Decide?' (1984) 14m, dir. Beverly Shaffer. In another film in producer Wolf Koenig's thought-provoking 'Discussions in Bioethics' series, marital conflict over abortion arises when a pregnant woman discovers her early term fetus will result in a baby born with her own condition, spina bifida.
'A Little Like Magic' (1984) 24m, prod. Peter Rosen. Boy, do we dislike 16mm films shot originally on video... the nasty, fuzzy quality of the image reminds us of big-screen TV sports, and, 'twixt you & me, it takes a glass or two o' the hard stuff before all the lines seem to look right. This film about an exceptional theatrical team is well worth seeing in spite of the image quality. Diane Dupuy directs Toronto's Famous People Players in a fluorescent, black-lit large stage featuring large puppet-caricatures of Liberace, Carol Channing, and other notables. Coincidentally, the performer/manipulators are all developmentally disabled people, cajoled, entreated, and occasionally blistered by taskmistress Dupuy in an extremely funny, thought-provoking, and emotional film. Their website's a nice teaser: http://www.fpp.org/index.html
'Silhouettes of Gordon Vales' (1980) 30m, dir. Robin DuCrest. Another unforgettable person, again with exceptional artistic ability is the subject of the second film on tonight's program. The conditions surrounding Vales' learning disabilities are explained early on, and very soon we learn that somewhere along the way, he picked up the art of creating silhouettes by tearing pieces of black construction paper. Vales work is far from simple: the complexities of each portrait are astounding, providing a three-dimensionality rarely seen in the art form. In the final scenes of the film, Vales' complex, multi-character silhouettes are animated by pixilation. One would like to have contacted the filmmaker to learn more about the process behind making the film, but DuCrest has been impossible to find (the trail grew cold in Las Vegas); Vales, however, continues to make silhouettes for $5 an hour at a small Spokane music store.

Thursday, February 26, 2004... The Language Instruction Film as a Social Tool: Introducing 'Guten Tag'
Beyond the teaching of language alone, do foreign language instruction films carry a social agenda as well? Investigating this question, there may not be a finer series of films worth studying than the 'Guten Tag' and 'Guten Tag wie geht's' series, produced by Bayerischen Rundfunk and the Goethe Institut, in 1964-65, and 1966 respectively. Each series consisted of twenty six fifteen-minute films, was witty, charming, and consisted of funny mini-dramas embracing multi-ethnic and multi-cultural values. Entertaining, charming, funny, and occasionally thought-provoking, the films contained embedded socio-cultural messages that clashed with prejudices many North Americans still harbored toward Germans, nearly one generation after the second world war. The Germany of the mid-1960s, in the minds of many U.S. students, was eternally at the wrong end of gun-barrels, bomb-sights, and war-trials.
To many Americans of the era, the German archetype was cold, inhuman, devoid of humor, and heavily prejudiced against people of other races and ethnic origins. In essence the Nazi and the German were one and the same. This presents a marketing problem for any company selling German language instruction films in the U.S. If Germans aren't seen as being fun and socially progressive, people may not want to study the language, as they probably won't be traveling to Germany on vacation. Therefore, distribution figures will be so low, that the films won't make a profit.
Clearly, in both 'Guten Tag' series, the Goethe Institut had a social agenda that went far beyond creating a simple series of language instruction films, and, as such, they are worthy of further study. On one hand, they can be cynically perceived as being successors to the successful propaganda films of the Third Reich. On the other, with their reappearing themes of humor and racial and generational co-existence, they perhaps seek to define a new reality, as Germany strove to remake itself internally, and redefine itself externally. This new Germany, it was hoped, would be perceived as a radically different one than the uncredited executive producers knew North American students would most often have otherwise seen, from a cinematic and television perspective.
The films on tonight's program make the case that a language film is more than just that. It serves as an introduction to the people speaking the language, and provides insight to the culture. I suspect the executive producers knew they had a big job at hand. You'll have to judge their relative success yourself. The films are, unfortunately, out of distribution. Although widely distributed, and shown as a staple on NET (the precursor to PBS), their production values are somewhat dated. The workbooks, which at one time were easy to come by have been out-of-print for years, and can only be found with great difficulty in the most arcane of used bookshops.
Tonight's films should be seen again, not only for their cultural merit and their socio-political orientation, but also because they're damn fine language instruction films, with a wit and charm all their own.
Tonight:
'So ein Zufall' ('What a Coincidence', Guten Tag #15) (1965) 15m, uncredited director. Miss Shivutse is an African student trying to find her way in a new university in Germany. Needing assistance in compiling her class schedule, she is rescued by a friendly, white fellow student, and is integrated into a fun dormitory party. All sense or order is foiled by the continued re-appearance of a crazed trombone player, who invades practically every scene, attempting to foil any sense of order. This zaniness is in keeping with much of this, the earlier 'Guten Tag' series, many episodes of which featured introductory sequences taking place in unlikely-sized constructivist sets of everyday objects (oversized alarm clocks, etc.).
'Kennen Sie meinen Sohn?' ('Do you know my son?', Guten Tag wie geht's #1 ) (1966) 15m, dir. Rudiger Graf. The 'Guten Tag wie geht's' series, filmed a year following the former series, differs from its counterpart in several respects: the story lines are more involved, the series is filmed in color, and credits are always given to film personnel. Graf's film is significant in view of its treatment of cross-generational relationships. Here, music professor Hoffman's son has been away at college for awhile. Upon hearing his son now has long hair and a beard, he visits the university in search of his son's residence. Hoffman quickly finds himself immersed in 1966 Munich counterculture, and engages in drinking and revelry at a psychedelic "hippie bar". The staid-looking professor eventually finds himself with a five-o'clock shadow, a new group of friends, and a reaffirmation that outward appearances have little to do with the person inside. A bit tipsy, he then relates this philosophy to his son who has just arrived, newly-shaved and barbered, and shocked at his father's appearance.
Bearing in mind that the episode was filmed in 1966, no educational film made in North America up to that time, to my knowledge, had ever embraced these inter-generational commonalties existing in spite of differing external appearances. Nor did they realistically address the beneficial social aspects of the drinking of alcoholic beverages, which generations of Europeans had successfully integrated into family meals and get-togethers. Hippies, responsible social drinking, and long hair were clearly avoided in educational films originating in the western hemisphere.
'Heidelberg hat noch immer seinen alten Zauber' ('Heidelberg still has its old enchantment', 'Guten Tag wie geht's' #20 ) (1966) 15m, dir. Fritz Schuster. This film is about the romance to be found in an old historical city, where two zany ghosts spark love interests in youths, and a couple in their 40s.
Also on the program:
'Départ en Vacances' (1970) 20m, dir. Pierre Sisser. This French language instruction film is a wonderful, wistful story of a French family touring Brittany-Normandy in their Citroën. Even in France, mosquitoes rule picnics...
'L'entente Cordiale' (1951) 11m, unknown director). This film, in the 'Beginning French Conversation' series, portrays a slice of life that is rapidly disappearing in many French villages, in this case, the traditional French corner market, with its harried proprietor.
'Une recette d'Abidjan' (1974, 11m, unknown director). Here, a young Ivory Coast couple living in France invites some French friends over for dinner, and someone brings a projector! They have so much fun watching a 16mm film about the African nation, that dinner gets burned. ? From the 'Pays Francophones' series.
'Quelle Chance' (1953, 10m, unknown director). Zut alors! In the charming village of Vaires-sûr-Marnes, an accident occurs, and everyone leaves the restaurant to watch the aftermath. In their absence, a wandering accordionist and two children polish off the food and drink from everyone's table. The French sense of justice is secured, and the children are led away, holding their bellies. From the Modern Language Association.
Thursday, February 19, 2004... Two Men Behind the Mind: BF Skinner and RD Laing
One evening three summers ago, I found myself having a beer in a pub in Glasgow. Glasgow had been something of a draw for me, because it is here that one can see best and appreciate the work of Scot designer and architect Charles Rennie Mackintosh. In the middle of my first pint, I caught the eye of a beautiful woman against the opposite wall, and we soon engaged in a spirited conversation. Eventually, we got into bits about our own personal histories and childhoods. "Mine was hell", she told me. "My father was a well-known psychologist, and my childhood was difficult." She proceeded to share some horror stories with me, and I asked who her father was. "His name was Ronnie Lane," was her response, which didn't register with me. Karen's girlfriends soon showed up, and at closing time we repaired to the house of one of them, where, as best I can recall, we continued with merriment and libations until the early morning hours, with the conversation centering around human interactions and behaviors. It finally occurred to me to ask her, after a bit of extraneous information had swum around in my mind and surfaced, if her father were R.D. Laing, the noted author and psychologist. Indeed it was, and Glasgow had been his home. I had missed her "g", and the name "Ronnie" is not the name he used in his writings.
Phil Dore writes: "[Laing's] self-destructive tendencies and mood swings are well documented. In 1989 he died of a heart attack at the age of 62, his health ruined by years of depression and alcoholism", one year before the passing of behavioral psychologist BF Skinner.
Tonight's films focus on visits with Laing and BF Skinner, two individuals whose work in psychology has prompted much discussion and controversy. Skinner, the behavioral psychologist, was famed for his investigation into operant conditioning, teaching machines, his vision of a Utopian world, and "the box" in which his daughter spent a portion of her infancy. Laing, a leader of the informal "anti-psychiatry" movement, sought to understand schizophrenia within the context of normalcy. They were both lauded and derided in their day, for their professional opinions as well as their private lives. Tonight's films go beyond the formalism of research, and introduce the viewer to a human side of these two historically important individuals.
On tonight's show:
'A World of Difference: B.F. Skinner and The Good Life' (1979) 50m, dir. Veronica Young. This film is a biographical with Fred Skinner, his wife and daughter Deb, and features historical film clips of his past work. Included is a visit to the Twin Oaks experimental community in Louisa, VA, inspired by his book 'Walden II.' For a biography on Skinner, written by daughter Julie Vargas, visit: http://www.bfskinner.org/bio.asp
'R.D. Laing's Glasgow' (1978) 51m, dir. John McGreevy. Laing here appears as an animated tour guide, providing a raconteur's view of his city. He begins by playing a bawdy version of "Bicycle Built for Two" on a piano, then discusses closes and tenements. We attend a spirited debate at Glasgow University, and a visit to Charles Rennie Mackintosh's library at the Glasgow School of Art. There is very little of academic substance in the film, but there is a whole lot of fun, and a bit of a dark clud as well. There is a plethora of information on Laing at http://www.decaelo.com/rdlaing/ and another site, http://www.oikos.org/ronen.htm tells us he "was Scottish and a Psychiatrist" , and under the heading "Idiosyncrasies" mentions that he "Played a great jazz piano even when asked to desist". If any of you know Karen Heenan in Glasgow, give her my regards, and please ask her to contact me by email.
Thursday, February 12, 2004... Exceptional Films for Children
I've been archiving films since 1992, and believe me, in that time, I've seen lots of terrible films. Of the 100,000 or so educational films made between 1920 and 1980 or so, a significant percentage were uninspired, uncreative, or intellectually insulting to the audience. In the 1960-1980 period, the collecting focus of the Academic Film Archive of North America, I'd guess the worst of these were in the category of films dedicated to the K-6 crowd. When I taught school, I'd vet these, because after all, the teacher's gotta watch them too. Many were awful, and that's too bad, because even though the audience for these films is relatively young, they're still adults-in-training, actually have a brain in there, and we owe them our best. To me, that means no dumbed-down educational films.
We have precious few films for the very young in our collection, but we have a few that are real charmers. A good children's film is, essentially, also a good adult film, and tonight, I'd like to show you the ones that made the cut. Some of them are tales of innocence, others of loneliness, others ambiguous, as are many of the world's great films. Some feature child actors, who haven't been overly-saccharined by well-meaning, but ineffective directors.
Tonight:
'Punctuation Wizard' (1984) 24m, dir. Mark Chotzko. This odd and, ultimately, strange film boasts a cast of extremely nelly actors. The film is corny, but soon we're won over because it's so obvious the cast and crew are having a great time making the film. My own personal feeling is that the film was really made for the wacky adults that made it. Proof? It's filmed at the Renaissance Pleasure Faire. This is the tale of a kingdom in which punctuation is forbidden, and how a crazed magician makes sense of it all. Was this really Wimbledon who lives in a kingdom where punctuation is forbidden. He uses magic to add punctuation to sentences and is captured and placed in a dungeon. Finally, the king recognizes the impossibility of life without punctuation and Wimbledon is made the Royal Punctuator.
'Color' (1954) 6m, dir. Paul Burnford. Blink, and this entirely too-short film goes away. But in the brief six minutes, magical things occur: broad swaths of abstract colors and shapes coat the screen, to an equally abstract soundtrack, dissonantly played by Werner Bracher moving an object across the piano strings to create an autoharp-like ambiance. It can be argued that films like this formed a strong foundation for the psychedelic era.
'Circus' (1959) 10m, dir, Willis E. Simms. Simms was an enlightened teacher who led his junior high school class through an exercise in animating a film. The result is this charming film, in which the drawings and paintings of his students' animals are animated, to the music performed and composed by fellow teacher Robert Clark.
'A Very Special Day: an Adventure at Coney Island' (1966) 19m, dir. Richard Beymer. Dealing with the topics of innocence, trust, and responsibility, the film tells the story of a young boy who, although ridiculed by his friends, feels obligated to help a girl who is lost. The cinematography by Jon Wing Lum is exceptional, and the music is by jazz guitarist Sam Brown. According to executive producer Richard Lukin, the relationship with director Beymer started on rocky feet. Introduced to Lukin by influential distributor Leo Dratfield, Beymer was invited to dinner, where he insisted on sitting on the floor, eating rice out of a brown paper bag. His first script, vociferously rejected by Lukin, was about two boys who accidentally caused a girl's dog to die, then presented the body to her at the end of the film. Lukin and Beymer didn't talk for two months. Finally, 'Special Day' was accepted, and took months to finish. Beymer has gained most of his fame through acting, notably in the filmed version of 'West Side Story' and in David Lynch's 'Twin Peaks.' For more on Beymer, visit: http://movies.yahoo.com/shop?d=hc&id=1800052050&cf=biog&intl=us
'Wondering About Sound' (1986) 10m, dir. Paul Buchbinder. Buchbinder's films are always full of fun and have great music, this time from the band Rant/Chant, whose music is the vehicle for teaching about the production of sound.
'Fable' (1972) 18m, dir. Rolf W. Brandis. Marcel Marceau stars here in a film about the value of building friendships, and the dangers of insularity. The presence of a beautiful blonde neighbor contributes a vital, but innocent adult element as well.
'Meadowlark Lemon Presents the World' (1984) 20m, dir. Rick Harper. Here, the famed star of the Harlem Globetrotters presents a corny and fun, but ultimately brilliant educational film about geographical concepts, such as latitude and longitude, with a nice mixture of animation styles.
Thursday, February 5, 2004... Talking Black: Adam Clayton Powell and Churches Sacred and Profane
Tonight, we feature a film made by WABC's Gil Noble, portraying an individual who generated much of the race-related press activity of the turbulent 1960s. Loved and vilified in his time, we now have the luxury of looking at Adam Clayton Powell Jr. through thirty-five years of accumulated history, finding him less shocking than in his own day, vindicated in his drive to aggressively right the ship of state before it capsized under the bloated weight of years of racial oppression. Powell struggled to communicate the idea that unless the economic pie is distributed a little more evenly, those who have nothing will rise to forcefully take from those who have. Tonight's film addresses issues that will forever be at the forefront of social and political liberation, and their lessons still apply in our own day, though voiced perhaps less eloquently by Powell's successors. Provocative, witty, and more than occasionally brutal, his words often reflect on the brevity of life, spoken in the maelstrom driven by the winds of fear, ignorance, and oppression that sealed his words all too quickly in the silent sarcophagus of time.
'Adam Clayton Powell, Jr.: an Autobiographical Documentary' (1977) 58m, dir. Gil Noble. It's unfortunate that Powell, a larger-than-life figure who was responsible for much of the progressive legislation passed through congress in the 1960s, has been largely forgotten. Only the second Black person to be elected to the congress since Reconstruction, Powell had, since the age of 21, followed in his father's footsteps as the pastor of Harlem's Abyssinian Baptist Church, the largest black church in the United States. A fascinating character who simultaneously worked backroom deals in congress and thumbed his nose at the white power structure, Powell's political roller coaster ride included congressional censure, reinstatement by his constituents, and a final defeat by Charles Rangel in 1971. One of the most controversial figures of the 1960s, he was vilified for his widely-known appreciation for beautiful women, as well as his conciliatory attitude toward radical black leaders (he invited Malcolm X to speak at Abyssinian, and defended the latter's insistence that black families acquire firearms with which to defend themselves). Noble's film, consisting of interviews with both Powell --- filmed one year prior to his death --- and his second wife (of three), pianist Hazel Scott, displays both the charm and fiery rhetoric of a man who was to change the face of racial politics in Washington more than perhaps any person before or since.
Also on the program:
'Two Black Churches' (1975) 21m, dir. William Ferris. Yale professor Ferris made an outstanding film on the culture of the Black church in the United States. Here, he focuses on the Rose Hill Church in Vicksburg, Mississippi, pastored by the Rev. Isaac Thomas. Thomas is an old country preacher, his church and congregation are small. Among many beautiful sequences, the a capella song by the children's choir is extremely compelling. In Bishop A. Coward's St. James Church, in New Haven, Connecticut, on the other hand, we witness the power of a larger urban congregation. Coward is a dynamic, charismatic force, as he anoints, heals, and shouts the gospel. The music is magnificent, the rhythm driven by a drummer who is a boy approximately 10 years old, sitting just in front of the altar.
'American Shoeshine' (1976) 30m, dir. Sparky Greene. Nominated for an Academy Award in 1976, it's hard to see how this one could have missed the Oscar. A profoundly deep and entertaining introduction to the world of the black shoeshine artist, a dozen or so shoe shiners are featured, armed with hot-poppin' rags and street-corner philosophy. Too rarely shown, this tribute to the rhythm and poetry of an important element of American life is one of the more important films documenting the life of the black worker in the U.S. This out-of-distribution film is indicative of the types of films that the AFA is dedicated to saving.
Thursday, January 29, 2004... 'Camera, Danger, Africa!: Films on Filmmaking by Alan Root
Alan Root's our favorite nature cinematographer, and it's not difficult to see why. He's put himself in real danger every time he's made a film. Consider this email he sent us in August of 2002:
I was bitten on the r.h. index finger when handling a very big Puff-Adder.I was in the Meru Nat Park, about seventyfive mins flight from Nairobi. I had been bitten in the past by a burrowing adder and had the antivenin, and knew I might be allergic the second time around, so held off any injections. However, halfway to Nairobi I was vomiting and fainting so I had 20ccs of antivenin intramuscularly.

On arrival at the hospital I was semi-conscious - in fact from an allergic reaction to the antivenin - not because of the bite. They had been told only that I had been bitten, so gave me another 20ccs of antivenin intravenously. This triggered anaphylactic shock, which very nearly killed me. I was resuscitated but the local damage around the hand was huge, and I lost the finger and a lot of the use and mobility of that hand. I've had to move some of the buttons from the right hand control to the left so I can fly the helicopter!
He's a fascinating personality who continues to make films in his native Kenya. For his biography and filmography, visit his AFA page at: http://www.afana.org/root.htm

Tonight, we're featuring two extraordinary films that show the mechanics that go into making his films.

Lights, Action, Africa (1980) 55m, dir. Harry Aldous. Alan and then-wife Joan Root discuss different techniques in filming dangerous or challenging aspects of wildlife, encountered during the making of their films "Mzima: Portrait of a Spring", "Mysterious Castles of Clay", "Year of the Wildebeest", and "Baobab: Portrait of a Tree". Perhaps the most shocking sequence is the filming of the deadly spitting cobra, which aims its venom at the eyes of its prey with deadly accuracy. As Alan films, Joan is the target (if she's too far away, the snake loses interest, if she's too close, she gets bitten), and gets nailed repeatedly on her spectacles. No matter, she wipes them off, and goes back for more...

'Balloon Safari' (1975) 55m, prod. Alan Root. For the past few years we've been marveling at Root's African films, from 'Kopjes' to 'Castles of Clay' to 'Mzima: Portrait of a Spring'. Until we saw this film, we never knew how he got those shots. This film documents the sometimes hilarious steps Root took to buy and fly the conveyance that has allowed him to create such fascinating footage. Filmed at the Mara River & Game Reserve, Tsavo, and Amboseli, with his pet hippo, aardvark, and porcupine. A masterpiece on the craft of filmmaking in the bush.

Also on the show:

'Jack Paar Outtakes: a Visit with Jonathan Winters' (ca. 1966) 8m, uncredited director. Former late-night television host Jack Paar (1918-2004) passed away this week. Sometime ago, we acquired this short reel which features Paar interviewing comic Jonathan Winters, in Winters' home. It was originally made to accompany Winters comedy footage for a television program that may or may not have been televised, and this 16mm color print was probably spirited away by one of the crew. It shows Paar, witty and urbane in some places, leaning toward pathos (about his waning career: "it's late in the third quarter") in others. This footage is not the best of Paar, and certainly not serviceable as an introduction. It is, however, a curiosity, of primary interest to Winters and Paar fans, and a small bit of television history.

Thursday, January 22, 2004... Love on the Run by François Truffaut

'Love on the Run' (L'Amour en Fuite) (1979) 94m, dir. François Truffaut.

At ciné16, we occasionally program feature-length films from important directors, in an effort to promote film literacy. François Truffaut was one of the more important directors of the 20th century, a noted critic and a founder of nouvelle vague, the French "new wave" cinema movement. Over the past few years, we have been able to acquire several of his films. Tonight's film is one of our latest acquisitions.

"I wanted an ending deliberately, brazenly, or, if you wish, desperately HAPPY!", said Truffaut, when discussing the fifth and last of his semi-autobiographical series of films on his alter-ego, Antoine Doinel. When Truffaut first introduced Doinel in '400 Blows' (1959), we see a boy buffeted about by the uncertainty of his family life, and transitional nature of his age. In the ensuing three films, we lived with Doinel's growing pains, as he evolved from relationship to relationship. There are 18 minutes of flashbacks to events from the four other Doinel films, providing contextual material to viewers unfamiliar with the others. In this film, Truffaut wanted to leave Doinel as a young adult finally coming to grips with events in his past, from the difficult relationship with his mother, to his fragmented relationships of the past. One wonders whether the director, who died in 1984, had a foreboding of sorts, recognizing that his hero would live beyond him, through cinema. If so, the viewer can get a sense of how Truffaut wanted to be remembered, through the travails of his protagonist.

In addition to Jean-Pierre Léaud, as Doinel, the films stars Marie-France Pisier and Claude Jade, as his two most significant lovers.

For a review of the film, visit: http://www.bbc.co.uk/bbcfour/cinema/features/love_on_the_run.shtml

Thursday, January 15, 2004... Now About the French…

During the recent, ongoing world crisis, it was yet again a good time to vilify the French. "Les frites" became Freedom Fries, Bordeaux was taken off menus in good restaurants, Citröens and Deux-Chevaux forcefully taken out of American garages and burned in public bonfires. So why is it, exactly, that it's so easy to dislike the French? It might have started with Vichy, but then again, the French underground fought bravely. Parisians can be rude (I was told bluntly by a Parisian antique dealer not to speak French in his shop; while my French may not have been the best, I was studying it at the Sorbonne at the time), but no one's quite as rude as a non-native San Franciscan with "attitude".

Fact is, the French are contrarian. It is part of the national character to initially disagree with virtually everyone on any subject, as a means of setting up a basis for discussion. The way the game works, is that one hangs in there through the initial rebuff, offers a contrarian view in rebuttal, and ultimately the discussion ends with in appreciation of the perspectives of each individual, and an agreement that they agree more than disagree. To put some closure on the new-found camaraderie, both individuals are, by that time, drunk and happy.

A true story: I frequent a modest restaurant owned by a French family. The manager is a woman of middle age who has worked hard to keep the restaurant on its feet. The food is good, but the location remote. Her brother is the chef. One November evening, my friend the manager is ecstatic, because a representative of a high tech company is there to test the cuisine. If she approves, her company will host its Christmas dinner there, lots of revenue for a small restaurant. She loved her dinner, and was enjoying her after-dinner port while relaxing next to the restaurant's fireplace. The chef-brother comes out of the kitchen, and states the following: "Just so you know, I read the newspaper, and I know your company does not treat its employees well. I want you to know, that I do not appreciate that." Satiated, the Old Communist walks back into the kitchen, satisfied that family economics haven't given way to the rights of the workers. I do not know of the outcome of the proposed company dinner. But I do know the brother is still in the kitchen.

Tonight, we'll explore some films that, I think, luxuriate in the contentiousness, humor, sense of justice, and joie de vivre inherent in the French character. Sadly, the films on tonight's program are now all inaccessible; happily, you can still see them here.

'Goosey Goosey Gander' (1978) 30m, dir. Michael Croucher. In 1978, writer/producer Croucher made a series of seven films for the BBC, depicting vanishing or threatened ways of life in small French villages and towns, under the title 'The French Way'. Tonight, we are showing two of them. 'Goosey' explores the Perigord region of southwestern France which is famous for its devotion to gastronomy and hunting. Here, animals rights activists will be unhappy, as geese get fattened to create paté. Croucher's approach is to visit small family farms, where geese are grown and dispatched in a non-factory environment. A particularly fascinating part of the film involves the use of pigs to hunt truffles.

'

Add Penicillin, Stir Well' (1978) 30m, dir. Michael Croucher. In the southwest of France, midway between Bordeaux and the Pyranees, sits the town of Roquefort, home to cheeses made from sheep's milk and mould. The fungus is grown on bread, then sprinkled on the raw cheese. From there, the cheese sits in a 43 degree Fahrenheit cellar for three weeks, gaining character and substance. Croucher focuses on the vanishing life of the small cheesemaker, and mentions that regional authorities were miffed that he filmed the old family business, instead of the newer, more sterile, and larger factories nearby. As this poignant film points out, the authorities don't have much to worry about, as the old pastures are being forced out by a modern military mechanized range, and the old towns are being discovered by tourism, with the resulting boutique businesses and expensive restaurants.

'La Vie Familiale D'une Ferme Française'

(1964) 15m, dir. William Gumbiner. Introduced to U.S. audiences as a French language instruction title, this beautiful film, shot in the Auvergne, near Lascaux, is more. Here, a man reflects on the joys of living on an old French farm, and his sorrow at seeing his son leaving it for the uncertain excitement of the city.

'One-eyed Men are Kings'

(1974) 15m, dir. Edmond Séchan. In this Academy Award nominated drama, we witness a man's quest for friendship, in the cold world of the big city. He masquerades as a blind man, acquires new respect, and becomes the center of attention; his ruse is eventually detected, to what point?

Thursday, January 8, 2004... A Tribute to Two Small Film Companies: the Nature Films of Walt and Myrna Berlet, and Georg Schimanski

In the heyday of 16mm academic film, it was possible for small film companies to be profitable, with enough revenue to allow their principals to buy homes and raise families. They tended toward specialized subject matter, their output was generally of the highest quality, and they often preferred free-lancing to the restrictions imposed by companies that would have given them steady employment. Tonight, we focus on the work of two such small companies, one of whom produced films under its own banner, the other of whom contracted his productions to larger companies.

The Berlet Film Company, specializing in nature films, was one of the last to make academic films in the 16mm medium ('Canada Goose', approximately 2000). Walter Berlet (b. Sept. 26, 1910 – d. September 6, 1995) began experimenting with 8mm film while operating a dry goods store in Casper, Wyoming, and performing occasional lectures for the Audubon Society. His first film 'The Living Wilderness', was made for the Society in 1960. While in Casper, he met Myrna (b. May 30, 1940), a Minot State University biology major intending on teaching as a career. She soon changed career paths, and they became an inseparable film team, with Walt doing camerawork, and Myrna writing most of the scripts, and handling the lion's share of the editing.

After Walt's passing in 1995, Myrna continued making nature films. As of 2003, there are 36 films in the catalogue, but Myrna surmises the company cannot last much longer, given the thin profit margins and constantly changing curricula.

Of German filmmaker Georg Schimanski, we know little. Benchmark Media's Mike Solin told us of thinking about making his own photomicrography (close-up) lab, but gave up when he saw Schimanski's elaborate set-up, and contracted the work to him. Schimanski's trademark was exceptional close-up and slow-motion cinematography in nature subjects. Much of his work was done for German academic film company FWU (Institut fur Film und Bild in Wissenschaft und Unterricht), and he also made films distributed by Encyclopaedia Britannica, Benchmark, and the National Film Board of Canada in North America. He passed away several years ago. His work has always astounded our audiences, and we've been waiting for biographical information to come to light before highlighting his work. His daughter, a long-haul truck driver in Europe, is our only current contact. For now, the biography will have to wait, as the time has come to showcase his work as a filmmaker.

We are showcasing the following Berlet film tonight, in addition to the Schimanski films below:

'Great Blue Heron Story' (1989) 20m, dir. Walter and Myrna Berlet. One of their most memorable films was this, the filming of which necessitated their building a 60 foot high camera scaffold adjacent to a nest. Since most rookeries are much higher than that, they had scouted several sites before finding one located in a Lake Erie marsh subject to constant flooding, resulting in stunted tree growth. The scaffold is shown in the film, and the process of making the film is briefly discussed. There are magnificent shots of Herons mating, caring for young, and learning to fly.

We are showcasing the following four Schimanski films tonight:

'Housefly' (1982) 16m, dir. Georg Schimanski. Startling microphotography: houseflies flying in place, feeding off glass-top tables and standing still long enough to photograph every hair and orifice.

'Seeds Scatter' (1984) 20m, dir. Georg Schimanski. Perhaps the most beautiful shot in this film is the magnificent time-lapse pinecone opening, displaying the forceful dispersal of seeds. He documents the drying of seed pods, catapulted seeds, and seeds which bore into the ground.

'Slime Molds: Plasmodial & Cellular' (1989) 20m, dir. Georg Schimanski. We'll admit it: everyone likes a slime-mold film. Here, Schimanski, through exceptional close-up cinematography, examines the five-stage life cycle of both plasmodial and cellular slime.

'Tree' (1977) 17m, dir. Georg Schimanski . Here, the filmmaker chronicles the environment surrounding the oak tree, utilizing time-lapse cinematography in investigating its floral and faunal elements.

Also on the program:

'Life and Death in a Pond' (1981) dir. Mel Waskin. This film featuring exceptional cinematography by Hans Pfetschinger, is primarily about sex & violence. Of 250,000 tadpoles born in a pond, only 200 will survive to adulthood. Frogs, damselflies, and newts mate, and microphotography chronicles the evolution of their embryos. There's stuff here difficult for the faint-of heart: the diving beetle's larva (aptly named the water tiger), feeds on tadpoles by injecting an acid which it then sucks in through its horns. It feeds upside down, breathing through its tail, which is in contact with the pond's surface. Meanwhile, the damselflies' young, called nymphs, prowl the bottom, eating helpless tadpoles there. Like gangland bullies, the newts also eat tadpoles, but, like an old-fashioned Irish cop on the beat, the diving beetles return, and eat the newts. To illustrate that there really is justice in this insane world of the pond, tadpoles feast on the newt carcass. And we thought it was tough, topside...